With the first race in the books, our 2020 race challenges are officially underway. 
The contenders:  All finishers of the 2020 Tri-City Medical Center Carlsbad Marathon, Half & Surf Sun Run 5K
The challenge:  Complete three races in 2020.
The reward:  Extra bling, pride, accomplishment, bragging rights, admiration, respect and a general reputation of being a badass!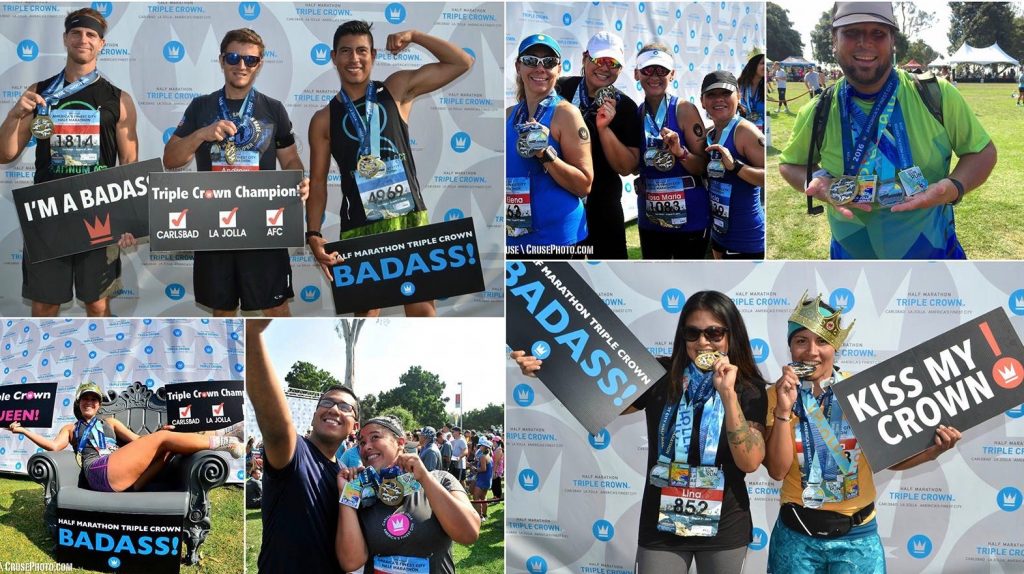 Many may wonder why anyone would want to tackle these challenges, while others are hungry for any and every new opportunity to push themselves further.  After you put in the time, effort and energy to train for a race, you probably don't want to lose the great shape that you've reached.  Committing to a race series offers ideal motivation to continue training and maintain your strength.
The events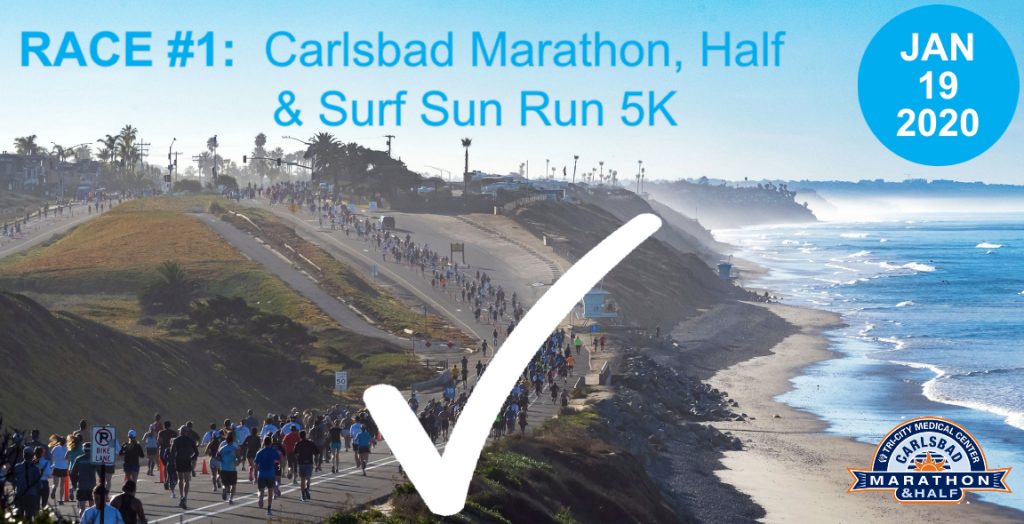 In a nutshell:  Out and back courses, miles of ocean views (full/half marathon only), superior community support, ideal winter weather.
Read more and/or register for 2021.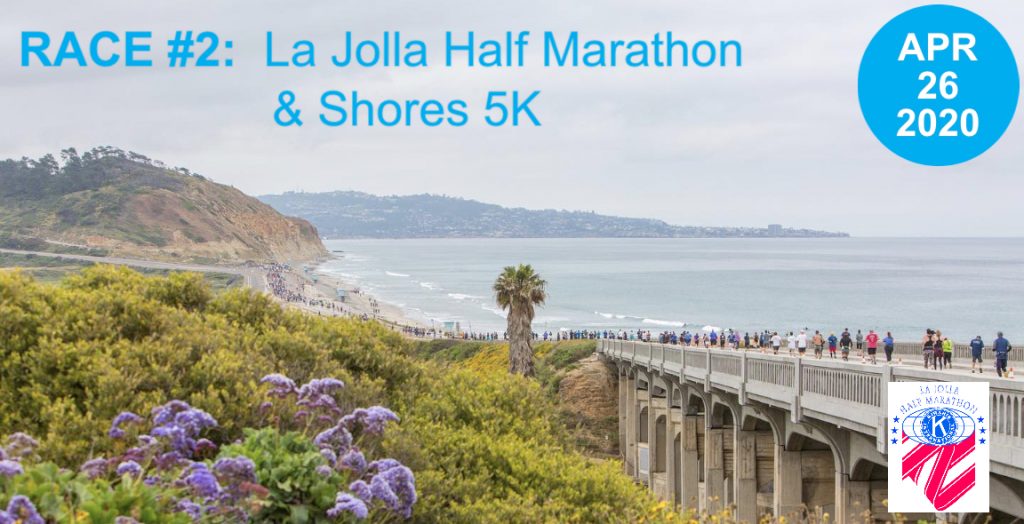 In a nutshell:  Point-to-point courses, miles of ocean views, hilly course, oceanfront finish festival, proceeds donated to charity.
Read more and/or register for 2020.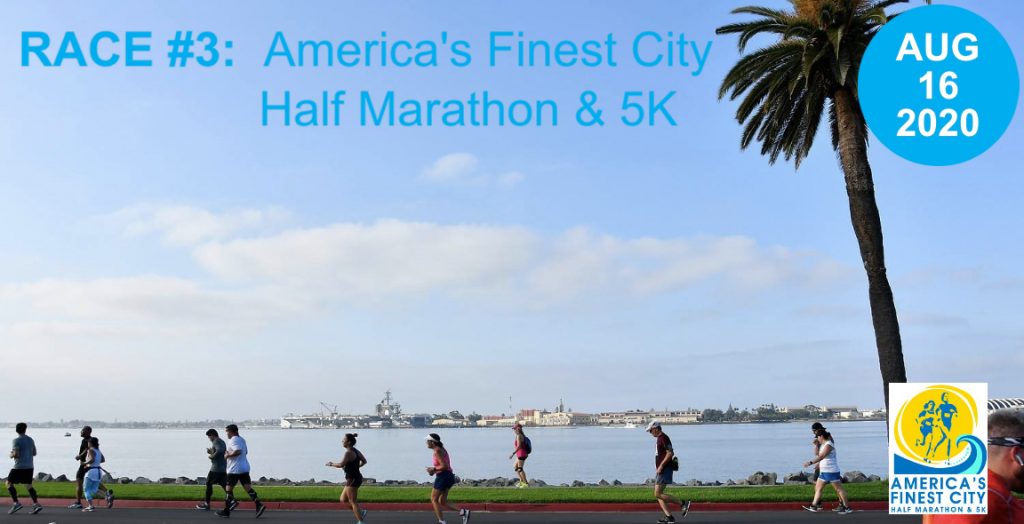 In a nutshell:  Point-to-point half marathon course, waterfront course with misting stations throughout, scenic downtown/habor/bay views, iconic San Diego sights from beginning to end, third and final race of Triple Crown and SoCal 3×5 series.
Read more here (or here) and/or register for 2020.
The challenges
Here's a quick breakdown of the different race challenges offered through our events:

If you crossed the 2020 Carlsbad finish line, then we'll see you at La Jolla!
If you missed the boat for 2020, there's always next year! All race series kick off in January.
Remember:  You're capable of more than you think you are! Push yourself to conquer the crown 👍💪