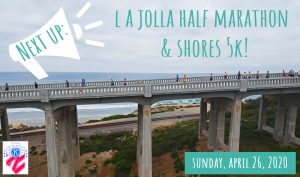 Now that the waters have calmed after a successful Carlsbad weekend, we're starting to turn up the volume on our next race:  the 2020 La Jolla Half Marathon & Shores 5K!
A race that's as challenging as it is beautiful, the La Jolla Half Marathon is a bucket list experience that all runners should have on their radar – especially if you're a San Diego local!
The ocean views along the course are no joke, and neither are the hills! La Jolla is a race that certainly requires preparation and training, but the achievement and pride of being a La Jolla Finisher is a reward worth the effort and hard work you put into it.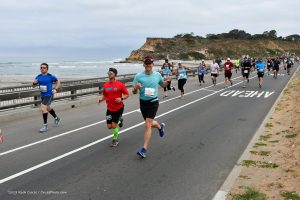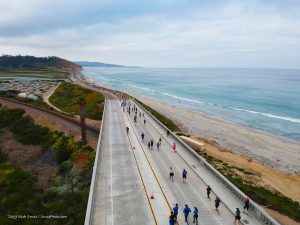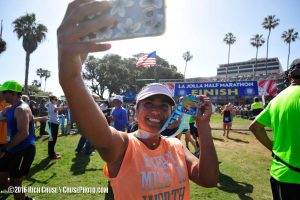 With 11 weeks left until race weekend, there's ample time to start training for La Jolla (here's a great training plan).  If you're starting from scratch as a brand new runner, the La Jolla Shores 5K may be a better option for this year (which is an awesome option – here's why!).
If you joined us in 2019 or in year's past, we hope you'll return for another great year and throw a word or two in the comment box below to explain why you're taking on the challenge again in 2020!
If you're a newbie to La Jolla, we're excited for you join us and experience the beauty and gratification that this unique race offers.
Mark your calendar and conquer La Jolla 2020 on Sunday, April 26th!
Take a peek at the La Jolla experience: