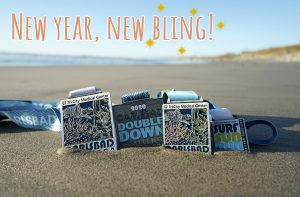 Happy New Year! And not just any new year – happy 2020!  It's hard to believe a new decade is upon us, and just like the rest of you, we can't help but look back as we prepare to move ahead. 
For our company it's been ten years full of ups and downs, hellos and goodbyes. Facebook, Twitter and Instagram accounts were created, hard copy publications diminished, running apps and GPS became a thing, drones gave us incredible course shots – basically, technology made its way into the running world.
Early in the decade we enjoyed the ride when the industry was booming and our races were selling out months in advance. We saw the trendy entrance of fun runs, obstacle/mud runs and non-traditional themed races bring new audiences to the industry. Running to raise money for charity also became increasingly popular and more and more nonprofits began to introduce their own run/walks.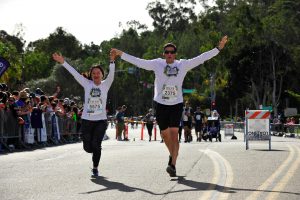 Then, about half way through the decade, numbers started to decline as competition grew and we witnessed new road races popping up left and right. The overall "experience" became increasingly valuable to participants, which caused widespread trends of course entertainment, beer gardens, extra "swag" and photo ops for social media.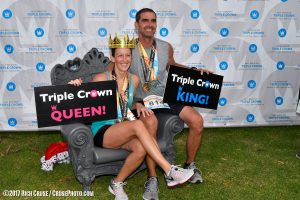 "Events that aren't professional[ly] managed or professional[ly] produced are going away, and then those left in the market are forced to get more creative," Running USA's CEO Rich Harshbarger told the Times in 2017. 
We've noticed this to be true as the fun runs and "Joe Shmoe" race management companies have quietly gone away.  As a company we've embraced change through creative marketing strategies, integrating new features to our races and employing tactics we had resisted in the past (can you say "discounts"?!). 
Remaining personal and available to our runners, producing quality races and providing a memorable, positive experience have always remained our top priorities.  At the end of the day, we can only hope the love and energy we put into our events translates to our runners, which we believe has allowed us to weather the storm.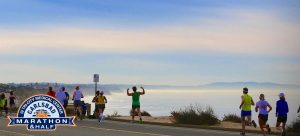 We're welcoming this new decade with open arms and are excited for the new chapters it holds.  This year alone will introduce new race series like the SoCal 9×5 and Kids Run Carlsbad series, along with new Triple Crown sponsors like Nuun, Boochcraft and Qure water.  We're also excited to add the Vista Strawberry Run to our 2020 event calendar!
We have big things in store and we can't wait to share new developments as you follow along with us on our journey.  We wish you a healthy, happy and fulfilling year ahead – Happy New Year (& decade)!