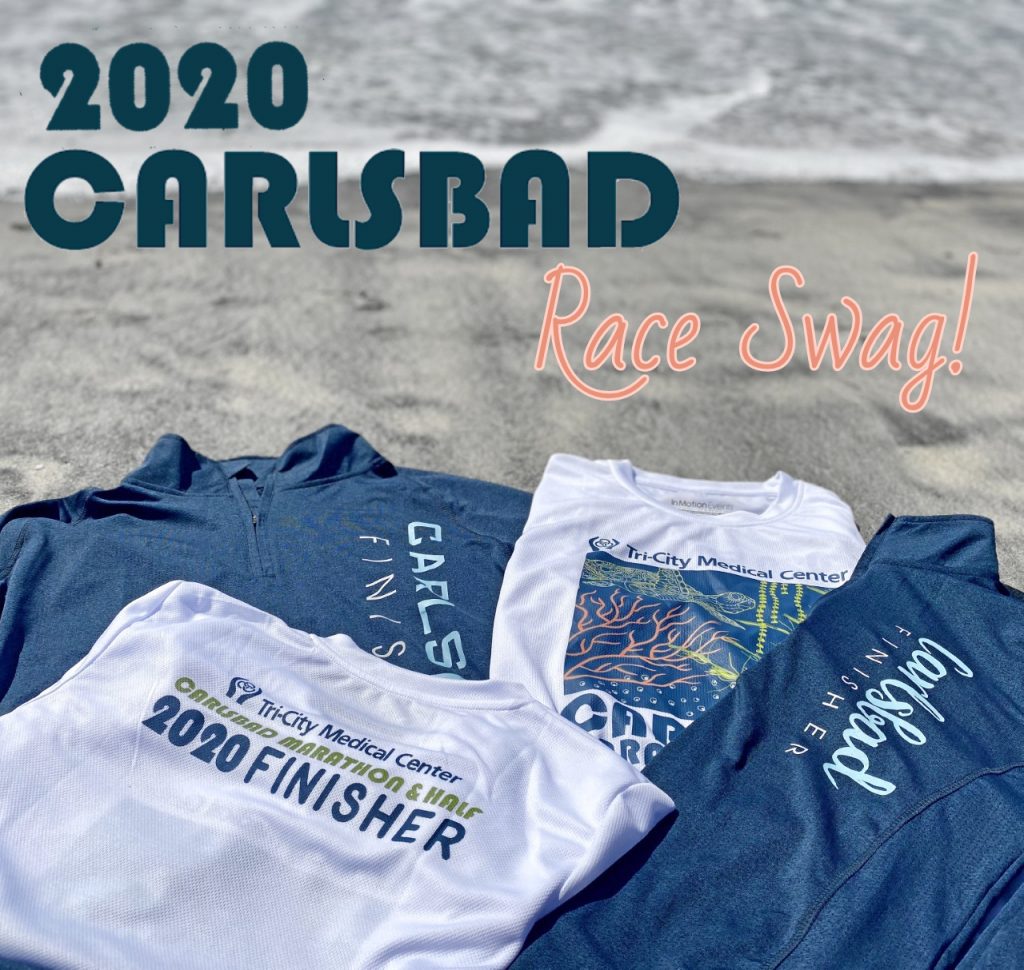 For the 2020 design concept, we drew inspiration from the 1869 highly acclaimed adventure novel, "Twenty Thousand Leagues Under the Sea".
  Did you know that "league" refers to the distance traveled while under the sea and not to a depth?  20,000 leagues (80,000 km or ~49,710 miles) is nearly twice the circumference of the Earth.  So on race day, you can call your race 3.8 (or 7.6) leagues next to the sea!
We wanted to pay homage to the year 2020 with a playful font representative of "the future" and technology because, after all, 2020 is a year full of big predictions (these especially are good for a laugh)!
The majestic sea turtle on the front of the race shirt represents just one of the ocean creatures that will be swimming (and cheering!) alongside you during the race.  Dolphins are also common visitors along the Carlsbad coastline, and can often be found playing in the waves, sending their onlookers luck and well wishes.  Gray Whales can also be spotted on race day, as their migration period is from mid-December through April.  These south-bound wonders can be seen by watching the surface of the water for their spouts.

Full marathon, half marathon and Double Down challengers will receive both the long-sleeve race shirt and 1/4 zip pullover, while Surf Sun Run 5K racers will get the long-sleeve race shirt only, along with a race specific finisher medal (not pictured… yet!).
Plan to join us on January 19, 2020!
We have special fall discounts running through October – be sure to check out the TREATS here!
(Click image to enlarge)
Update on 1/1/20 – bling reveal!