For each of our races, we work with designers on a unique, meaningful concept for that year's event.  It starts with an idea board, followed by mock ups, continuous tweaking, group discussions and much back and forth until at last, a final image is approved that feels inspiring, captivating and appropriate for that year's race.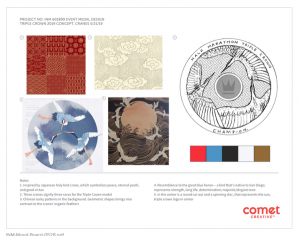 The concept for the 2019 Half Marathon Triple Crown Champion medal was inspired by a Japanese crane, which symbolizes eternal youth and happiness. The design includes 3 cranes flying elegantly around the sun to display the runners' spirit of going up high and fearlessly chasing the sun. At the same time, the medal is also intended to bring runners good luck,  wishing them a long and happy life.
With that said, we're proud to introduce your 2019 Champion medals!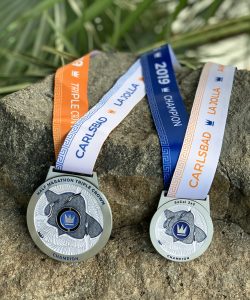 Finisher medals from the 2019 series
This year's lineup of medals from the Triple Crown series is a beauty!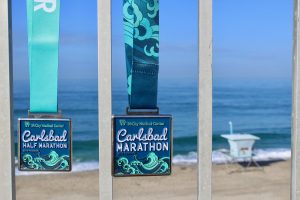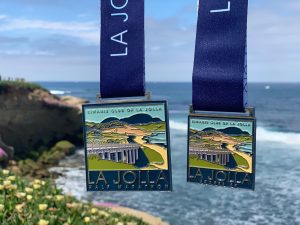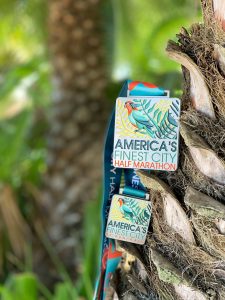 Read about the inspiration behind this year's AFC medal here!