The 2019 America's Finest City Half Marathon & 5K is getting a little wild this year!  We're excited to feature the wild parrots that have nestled into Point Loma and other local San Diego neighborhoods in this year's design concept.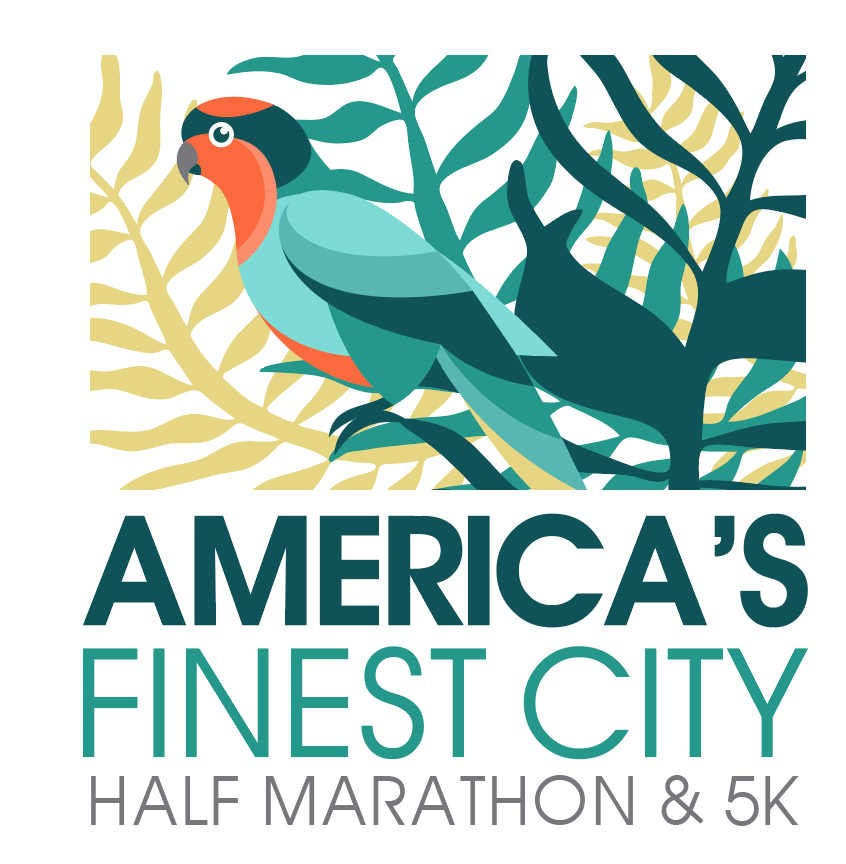 When you think of parrots, likely images of the rain forest, the zoo or the movie Rio come to mind.  But did you know that thirteen species of wild parrots are living in Southern California, many of them in San Diego County?
The Point Loma Peninsula is one of the lucky neighborhoods that these birds have chosen to call home.  It's also where the America's Finest City (AFC) Half Marathon starts every August.  Therefore, featuring the bird on this year's race shirt felt like a special opportunity since we like to draw inspiration from different parts of the course each year.
Let's look back…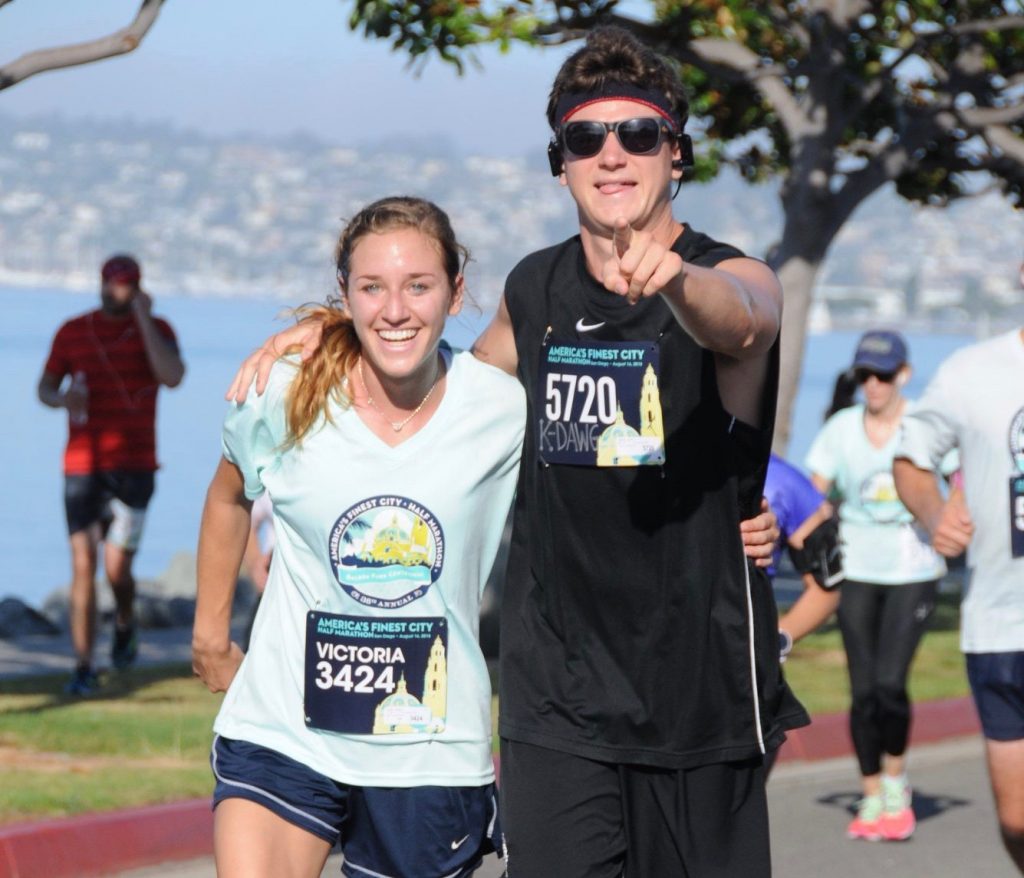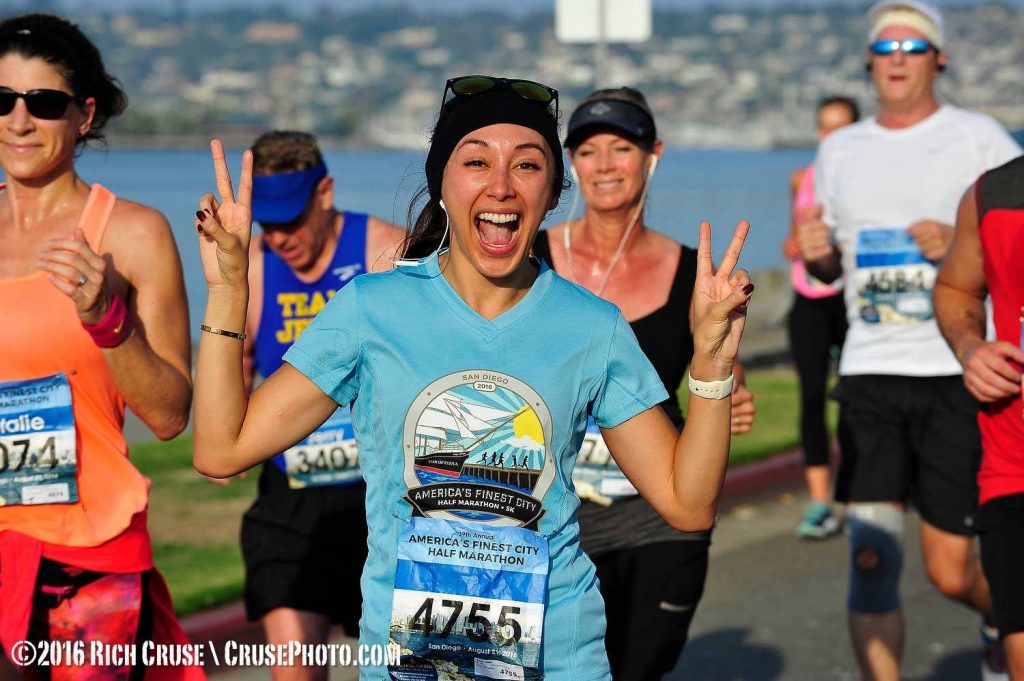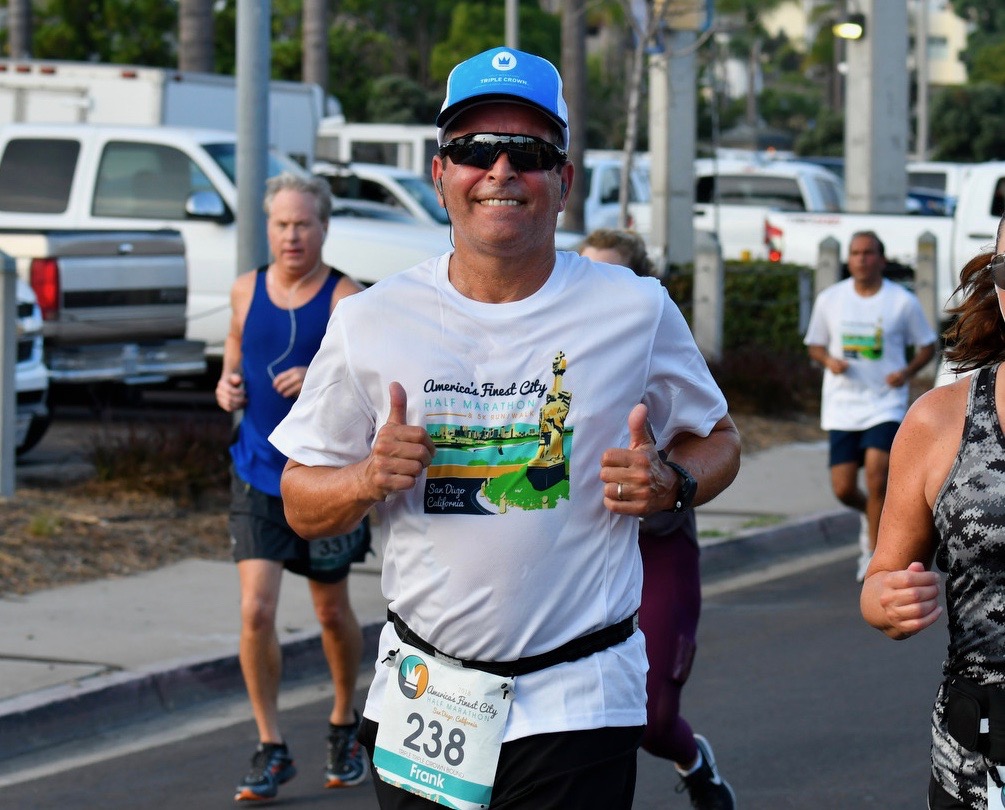 It's reported that these early risers wake about 5-5:30 a.m. every morning and squawk their morning greeting for about 12 minutes before flying off in search of food. So chances are, if you don't spot them on race morning, you'll hear them cheering you on with a good luck squawk!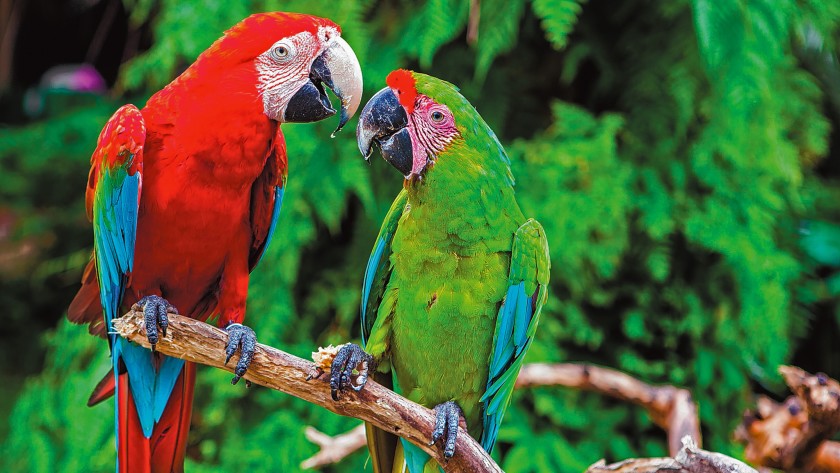 You can learn more about these winged Point Loma residents at the San Diego Parrot Project or the SoCal Parrot, both of whom work in the best interest of the birds through preservation and educating the public.
The 42nd Annual America's Finest City Half Marathon & 5K will take place on Sunday, August 18, 2019.
Use code PARROT to save $10 on your entry!