QURE® Water​ unveils ​#TeamQURE​ ambassadors to mark 10th anniversary!
Inspiring athletes from running, baseball, and soccer sports make up the roster called the Team QURE®, which is short for Thriving, Empowered, Ambitious, and Motivated ambassadors of QURE® Water. "More than the personalities, we want to showcase the inspiring stories of these athletes who raised above the challenges and adversity to reach their goals. Our brand has always espoused an active, balanced, and happy life and we find it more timely now to share something positive given the socio-economic climate of the world at the moment," explains QURE® CEO and President​ ​Thomas Ventura​.
Marathon runners ​Julie Weiss​ and ​Nathan Imhoff​, who have previously made the media rounds with their remarkable stories, made it to Team QURE's 10, which also includes other marathon runners ​Roosevelt Cook​, ​Lisa Amstutz​, ​Chris Spells​, ​Jill Zor​, ​Krystle McGovney​, and ​Kristin Burke​. Soccer player ​Cameron Vickers​ and baseball player ​Cody Ponce​ are also part of the brand's team of ambassadors, whose stories are aimed not just to inspire but also lead communities to achieve a healthy and active lifestyle. Team QURE's stories can be read online and QURE® Water's social media accounts.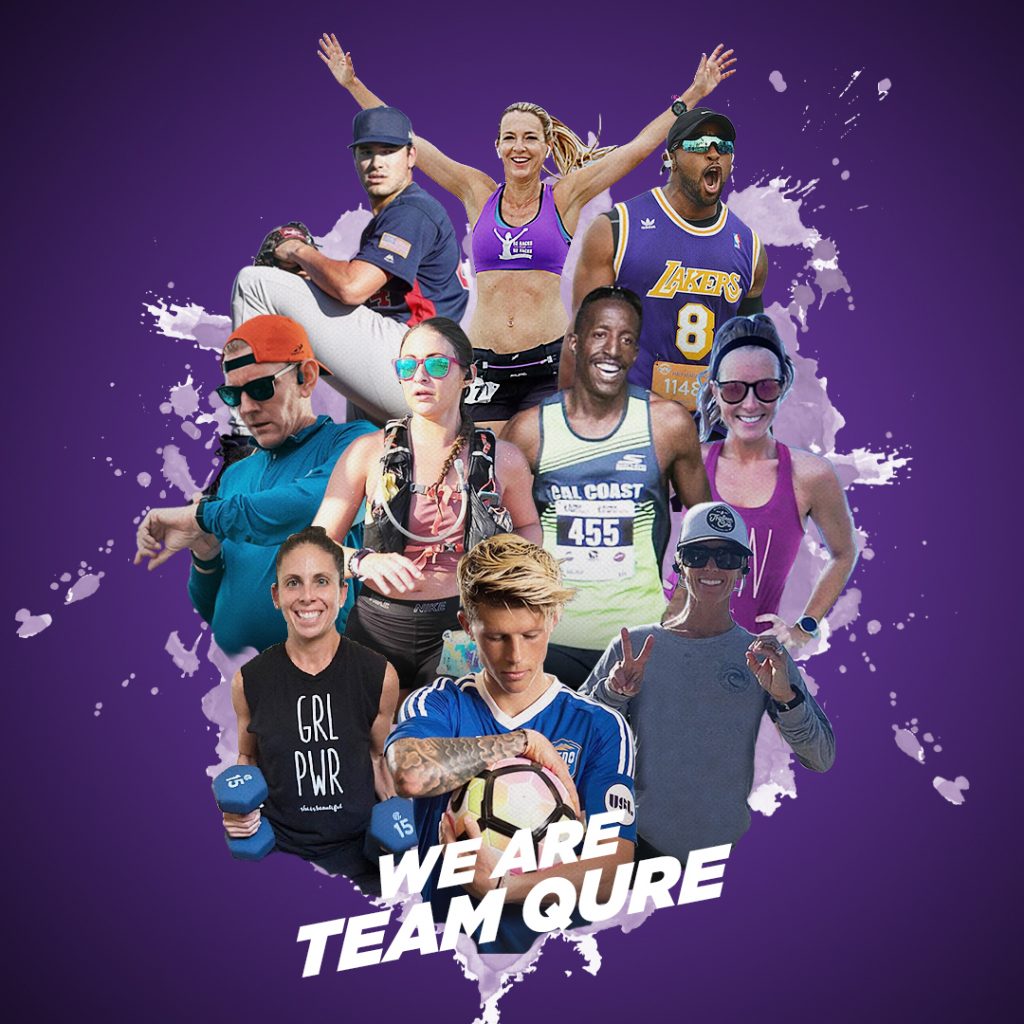 Did you spot the #carlsbadmarathon swag in this shot? We'll give you another look 😉 
We're excited to share that QURE® Water​ is a Carlsbad Marathon sponsor, and their premium pH alkaline water will be included in our socially distant packet pick-up swag bags! More pick-up details coming soon.
And if you still need to register for this bling (or the full marathon, Surf Sun Run 5K or Double Down Challenge), head HERE! If you're curious to see more swag, we've got you covered over at @carlsbadmarathon and on THIS blog post.
 
*Thank you to QURE® Water for the upper text.