Today, and every day, we are thankful for our runners and those who allow us to have a job that fulfills our hearts. Thanks to you, In Motion Events can continue to spread passion and health throughout our community, and help people overcome challenges, push through barriers and achieve the impossible. THANK YOU!
From our family to yours, we wish you a joyous Thanksgiving holiday filled with love, smiles and delicious food!
This Thanksgiving, we are each thankful for…
"My babies who are off in the world being good humans; Hannah with the Peace Corp and Myles at Cal Poly San Luis Obispo.
My work family who I love and adore! They tolerate my colorful vocabulary, bombardment of memes, and in general make sure work never feels like "work"
Our four-legged babies who bring us (and anyone they come across) with boundary-less love, affection and personal space invasions.
My mom starting In Motion in 1981! While I loved slinging Häagen-Dazs ice-cream, when she offered me a temporary position in 1989 she changed the trajectory of my life."
– Christine

"I'm grateful for time spent with family."  – Ellen

A job that plays a part in transforming lives and achieving goals!

Coworkers that make me belly laugh on the regular.

Coffee to get us through EARLY event mornings.   

Toddlers who keep me on my toes and inspire me to be a #bosslady

Coffee. Did I already say that? Yes, more coffee.

– Jen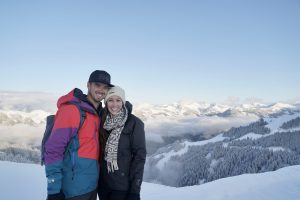 "I'm incredibly thankful for my amazing husband, loving family, supportive friends, and sweet fur babies!"  – Morgan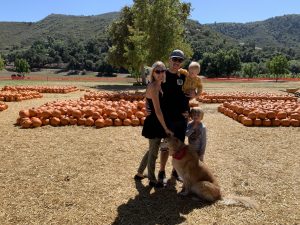 "This year I'm especially thankful for good health, precious family time together, soaking up the moments and life's unexpected turns." – Nicole

Happy Thanksgiving!
XO,
Your girls at In Motion Events and our 4-legged pals!