Hear ye, hear ye:  the 2019 eligibility lists have been posted!
Click your challenge below to find-eth thy name-eth: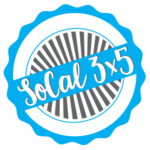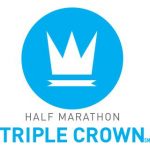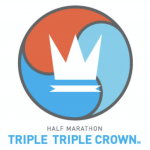 Yahoo, I'm on the list! Now what?
Do a happy dance – you're crown bound, baby!
If you haven't registered for the final race yet, do it pronto before prices go up on July 1st.
Use the special discount at the bottom of this page 😉
Be sure to use the same spelling for your name that's listed on the eligibility list.

Not sure if your registered? CONFIRM YOUR ENTRY HERE
On race weekend you'll receive a special bib with the challenge logo, which you'll use to redeem your commemorative Champion medal after your race.
Still confused?
If you have questions and/or you feel you should be on this list and are not, please send an email with a link to your results from each race.
Let's back up – what exactly is all this Triple Crown hoopla?
We break down the different race challenges here, including the reasons why people are driven to conquer them!
Missed out on this year's race series?
Carlsbad kicks off a new series every January.
Sunday, January 19, 2020
You in?! Save $10!
Use code CROWNETHME at checkout to save $10 on any 2019 AFC race and/or any 2020 Carlsbad race*
*Code expires at 11:59 PM on June 30th, valid on new registrations only.