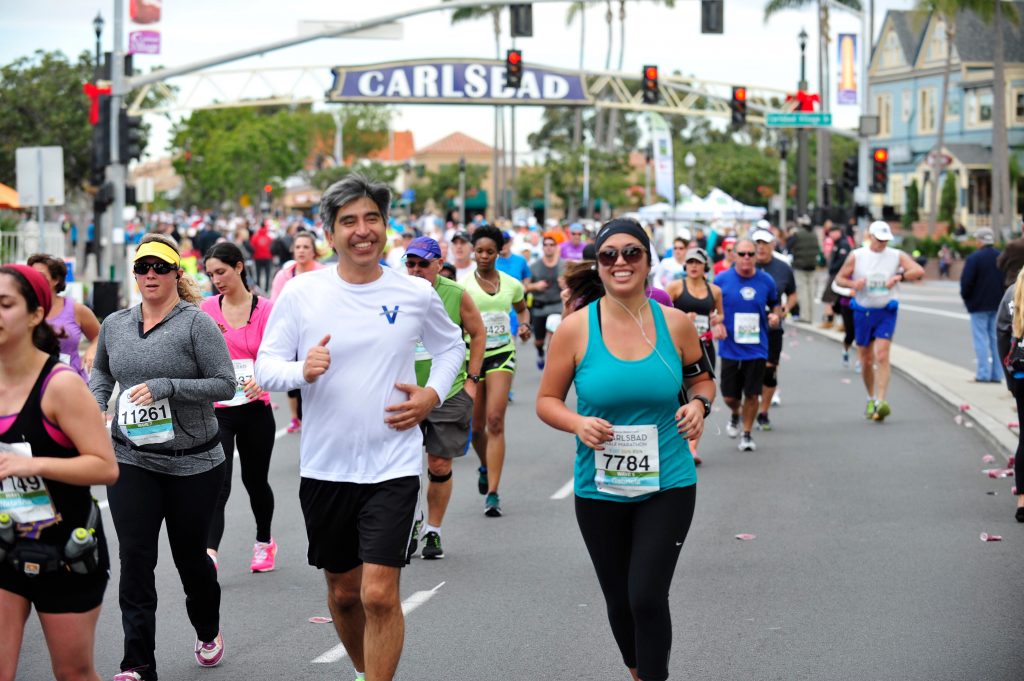 Music or no music? Do you like to jam when you run, or do you prefer to listen to your breath and take in the sounds around you? There's no right or wrong answer – just preference! Personally, we love music and distraction when we workout.  And if you're an ear bud runner, you know there's nothing like a good song to get you movin'!  On race days, between the cheering crowds, live music and the combined high energy of the community, spectators and runners around us, music isn't as important (until maybe the last mile or 2 when we really need that PUSH!).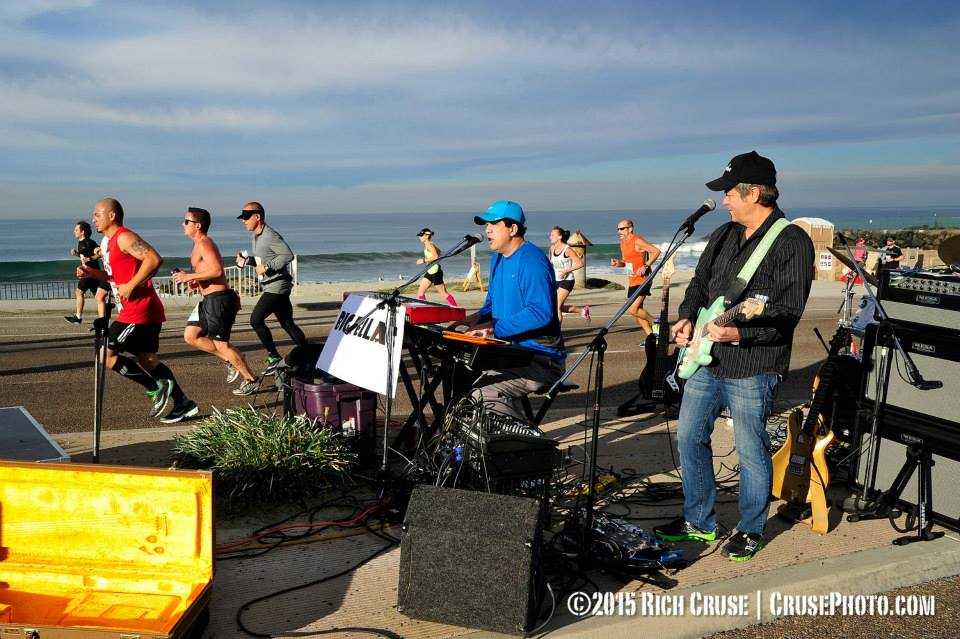 Instagram followers are a fan of music
We asked our IG peeps what they prefer and the majority are fans 👍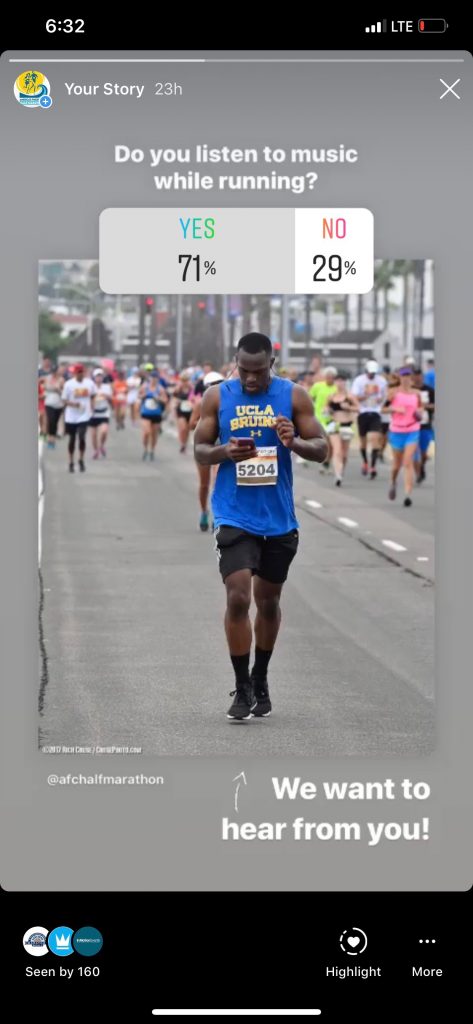 Science is a fan of music!
Studies have shown that music increases concentration, lowers perception of effort, and provides ongoing stimulus, making the run appear easier. An expert on the subject showed through his research that playing upbeat, loud music that you resonate with "leads to faster, longer efforts with less perceived effort." Who doesn't love that?!
Your push-it song
What song do you have ready to go when you need that final burst of energy to push through the end of a run?  If you're looking for a new one to try, here are some faves from local runners:




There are so many great running songs out there! Give us county, rap, alternative, 80's, classic rock or a catchy pop song – we aren't biased!
Here are a few more songs that are currently playing on our PUMP UP playlist:
"Can't Hold Us (feat. Ray Dalton) – Macklemore & Ryan Lewis
"Pompe (Kat Krazy Remix)" – Bastille
"Shadow" – Macklemore
"Sex on Fire" – Kings of Leon
"It Ain't My Fault" – Brother's Osborne
"Take It All Back" – Judah & The Lion
"Uptown Funk" – Bruno Mars
Flo Rida always get us pumped (My House, Good Feeling, I Cry, Hola)
"Wake Me Up" – Avicii
"Ghost" – Ella Henderson
"I Wanna Dance With Somebody" – Whitney Houston
"Turn Down For What" – DJ Snake & Lil Jon (you really just need the first 25 seconds to get amped, then you can move on!)
What are some of YOUR favorite tunes??