To Our Carlsbad Participants – Thank YOU!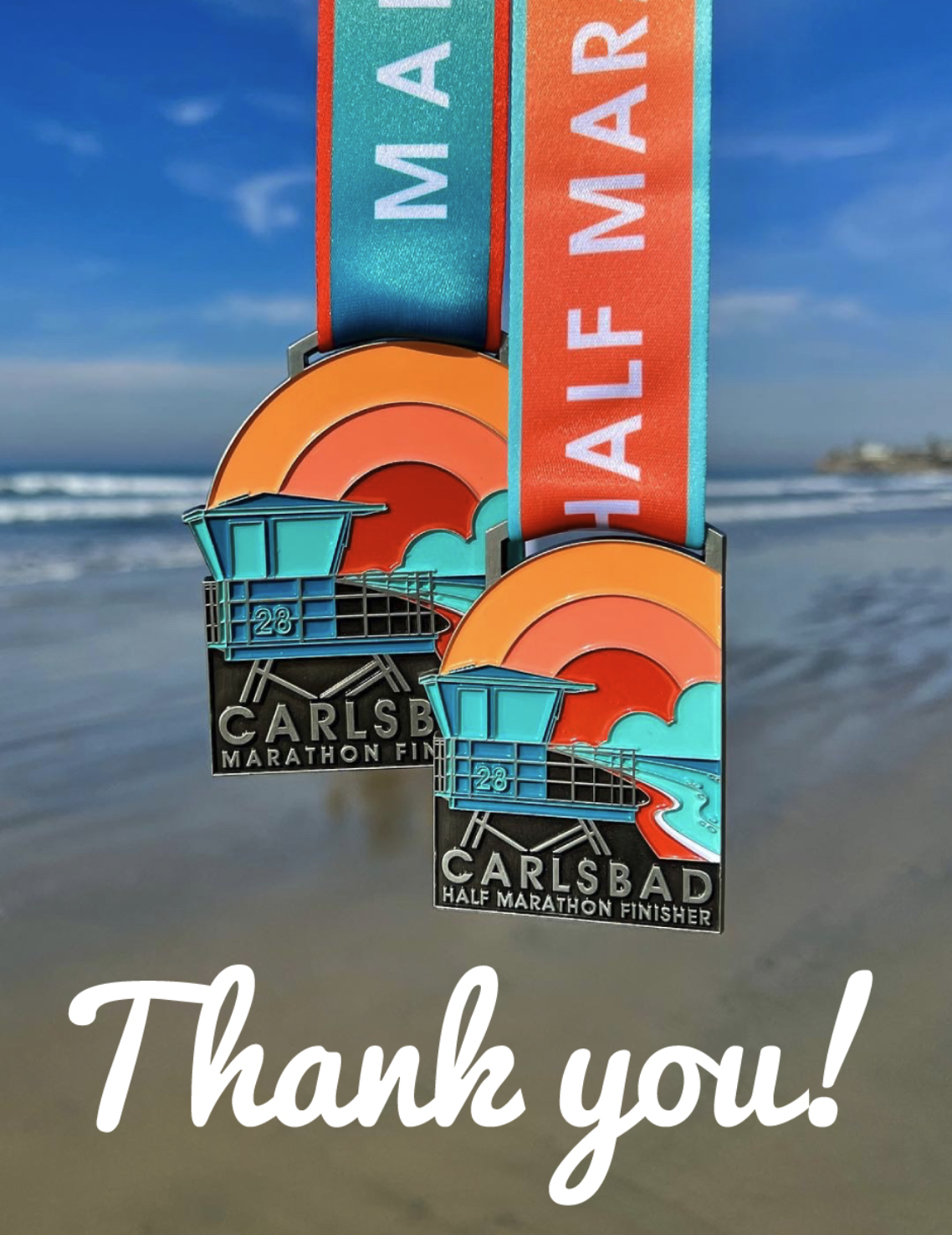 And just like that… another Carlsbad Marathon, Half Marathon, 5K, and Double Down Challenge is complete! Whether this was your first time doing Carlsbad or you've been running with us for decades, thank you for participating! 
Your hard work, determination, and dedication paid off! We are so grateful that you chose to run with us and make this another memorable year for everyone involved. We know the miles can be long and hard, but we hope you left feeling empowered by all you accomplished.
If you did not pick up an official souvenir at the race, our online store is having a blowout sale on jackets, 1/4 zips, and hats. Click here to start shopping!
This year's official race results can be found here. Use your name or bib number to look up your official race photos here. Don't forget to upload a selfie to make sure all your race photos are captured!
Don't forget to use your exclusive one-day pass to the Columbia Employee Store! Bring up to four guests and shop new athletic gear and accessories from Columbia Sportswear, SOREL, Mountain Hardwear, and prAna at 40-50% off retail prices! 
Looking for your next challenge? Then we hope to see you on March 26, 2023, for the San Diego Half Marathon and 5K! This beautiful course includes five miles of waterfront, four historic communities, three beautiful parks, two miles through downtown San Diego, and one epic Gaslamp finish! Registration is open! Click here to register now!
Thank you again for joining us for the 2023 Carlsbad Marathon, Half Marathon, 5K, and Double Down Challenge and making this another year to remember! 
Registration for our January 14, 2024, event will open on February 14.