This year's La Jolla Half Marathon & Shores 5K artwork for the 2020 shirt and medal design drew inspiration from the beautiful coral tree that overlooks La Jolla Shores.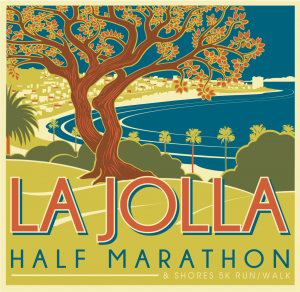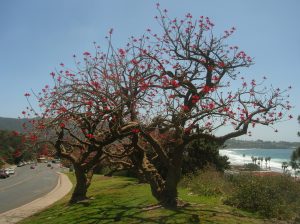 This tropical beauty sits pretty at mile-10.5 along the course (mile-0.5 on 5K course), where runners get a nice downhill break along with stunning views of La Jolla Shores and La Jolla Cove in the distance.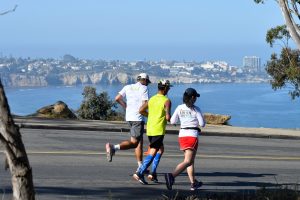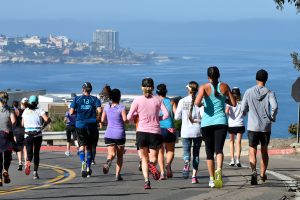 Coral Trees thrive in warm weather and are happy Southern California residents (especially the ones with ocean views!). Theses popular "celebri-trees" can be spotted throughout San Diego – check out the blooms!
The San Diego Zoo alone has 51 types of coral trees on grounds, a dozen of which are highlighted for the public on a Botanical Tour map.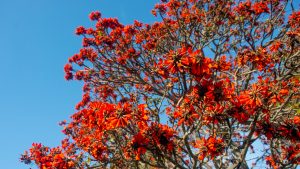 Claim your 2020 "Coral Tree" swag and run La Jolla on Sunday, April 26th!