Happy (almost) October, runners and walkers! The start of a new month brings a fresh opportunity to set and achieve goals, whether they're fitness related or not. We encourage you to #stayinmotion, but we also know just how important other goals are as well. Whatever you want to accomplish in October, we're cheering you on!
If you need a little inspiration to get you started, we've got you covered:
"What seems hard now will one day be your warm-up." — Unknown
"I breathe in strength and breathe out weakness." – Amy Hastings Cragg
"Every run is a work of art, a drawing on each day's canvas. Some runs are shouts and some runs are whispers. Some runs are eulogies and others celebrations." — Dagny Scott Barrios
"Our running shoes have magic in them. The power to transform a bad day into a good day; frustration into speed; self-doubt into confidence; chocolate cake into muscle." — Mina Samuels
"Someone who is busier than you is running right now." — Nike
"A year from now you will wish you had started today." — Karen Lamb
"Whether a mile or a marathon, you get there the same way. . . one step at a time. Such is life." — Baylor Barbee
"We are what we repeatedly do. Excellence, then, is not an act, but a habit." – Aristotle
"What is the source of my success? I think it's a combination of consistency and balance." – Mark Allen
If writing down your goals and training plan is what works best for you, then we welcome you to download this calendar and fill it with your steps to success!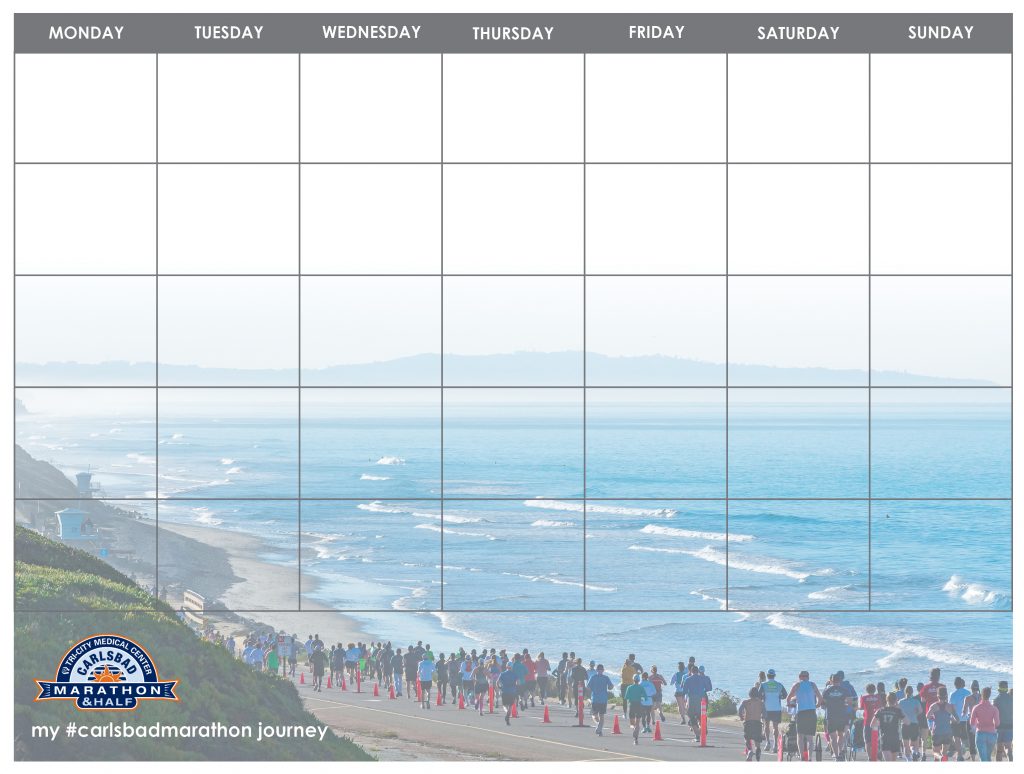 Wishing you a wonderful October! 
—  In Motion Events