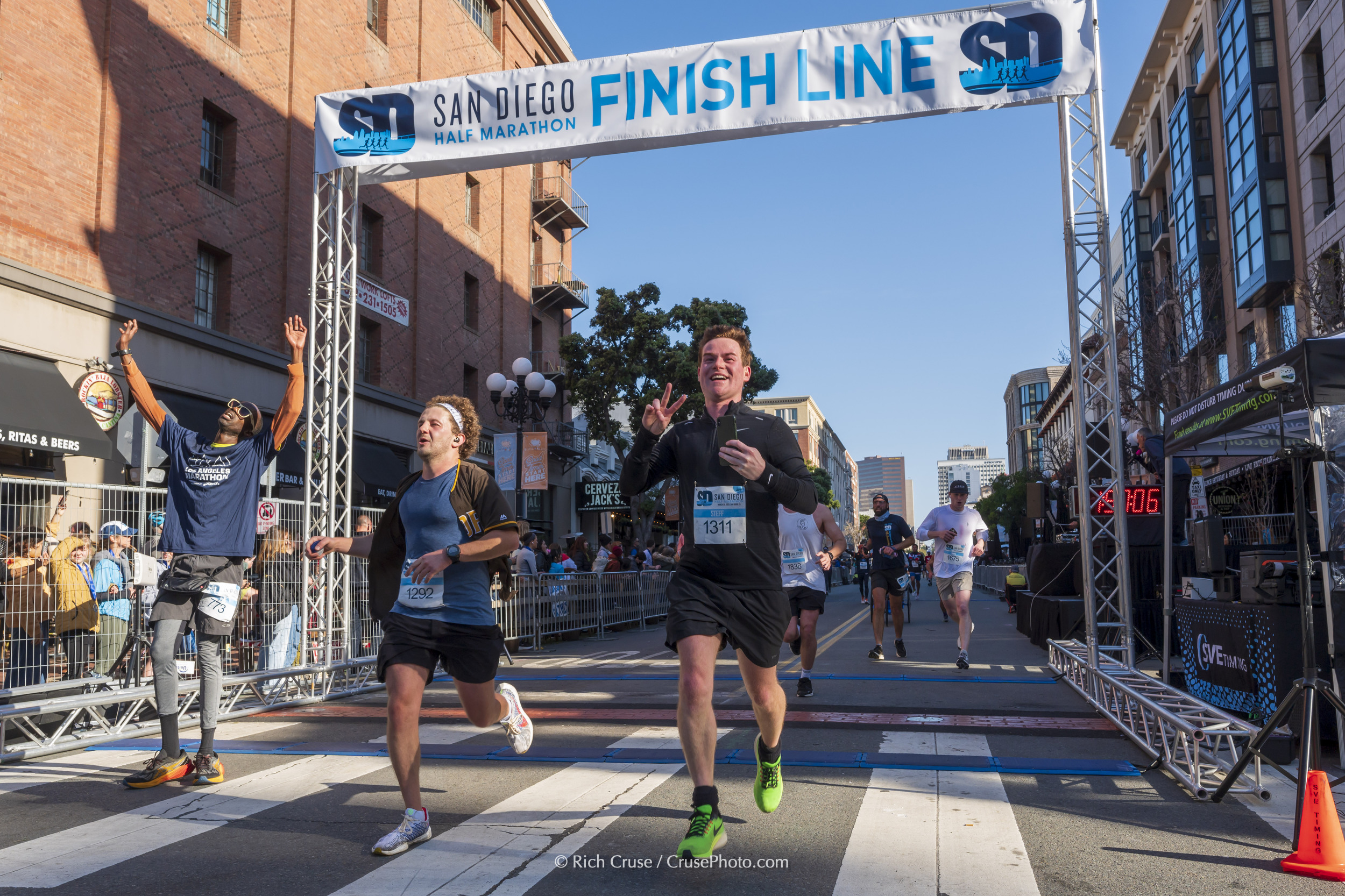 The 2023 San Diego Half Marathon & 5K is complete, and we couldn't have done it without you! Whether this was your first time running an In Motion event, or you've been with us for decades, thank you for participating! 
If you're anything like us, you enjoyed that runner's high after crossing the finish line, but now you're asking… "what's next?" 
Here at In Motion Events, we are excited to connect you with local running groups and share upcoming events that we're hosting here in San Diego County! 
Upcoming Events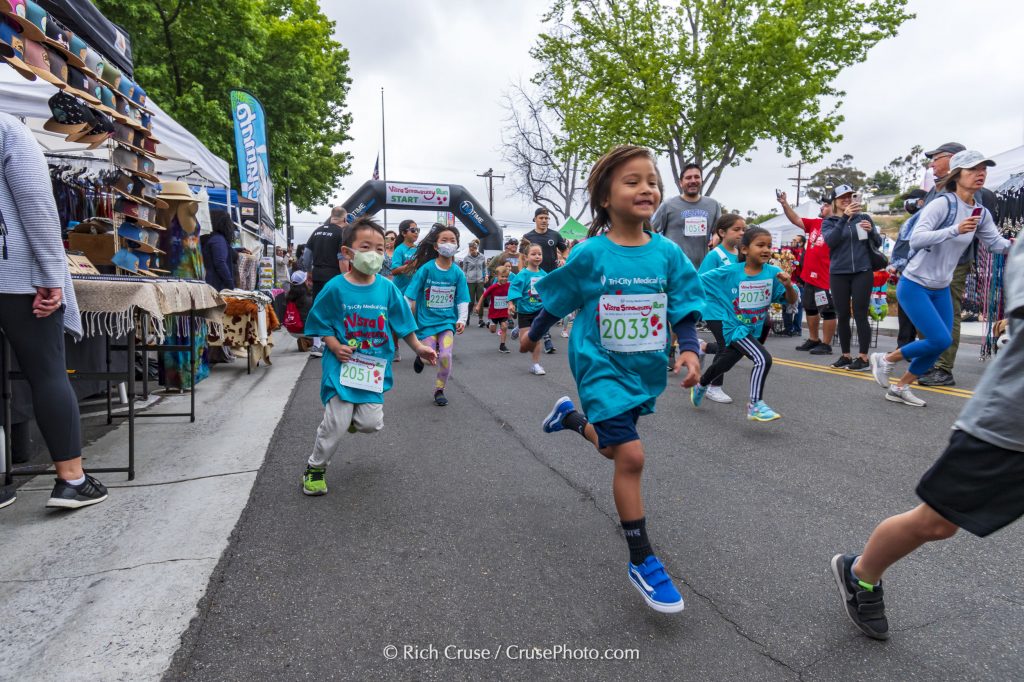 On May 28, join us for the sweetest race of the year – The Vista Strawberry Run! This family-friendly event includes a scenic 5K, as well as a 1-Mile and 1/4-Mile races for the kids! After the race, enjoy one of the county's largest single-day street fairs, the Vista Strawberry Festival! You can even add to the fun by dressing up in a strawberry-themed costume and joining us after the race for the Runners' Costume Contest! Click HERE to register for the Vista Strawberry Run today!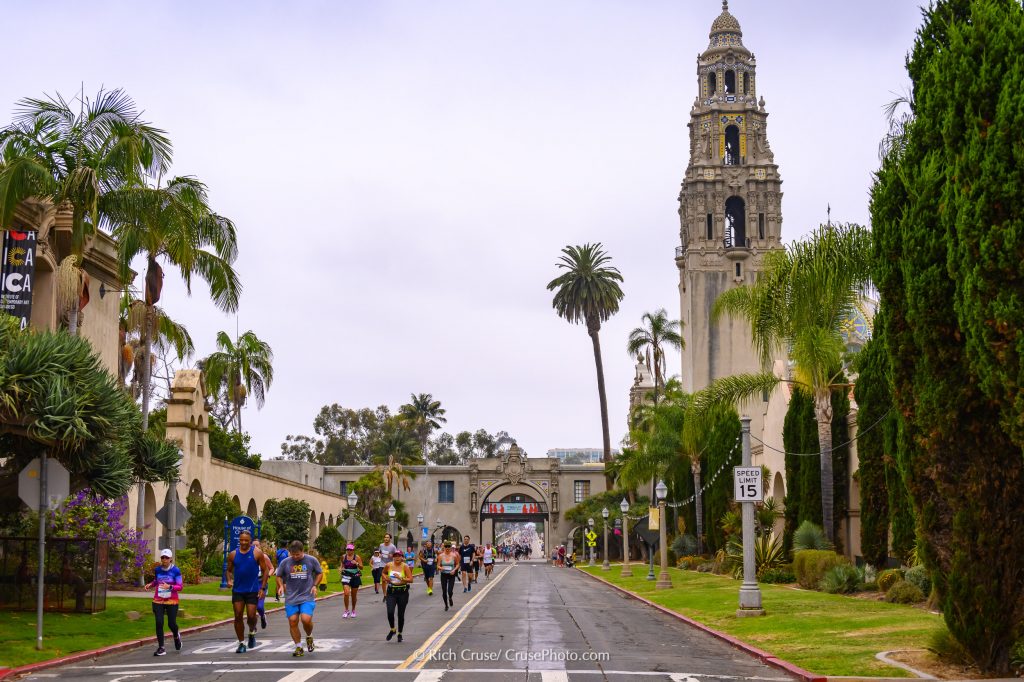 On August 20, join us for the final leg of the SoCal Triple Crown – America's Finest City Half Marathon & 5K! As San Diego's fastest and most scenic half marathon, you'll enjoy the breathtaking views from Cabrillo National Monument, to San Diego Bay, to a thrilling finish in the historic Balboa Park! Don't miss this incredible course! Register HERE today to save your spot!
Local Running Groups
Are you looking for motivation and support in your training? So many incredible running groups here in San Diego will help you reach your goals and have a good time along the way. Our local favorites include the Santa Mujeres Running Club, Black Men Run SD, Black Girls RUN!, Milestone Run Club, and Tuesday's Waterfront Run. Each of these clubs offers a supportive community of like-minded runners ready to get out there, put on some miles, and encourage each other. 
You can also download The Run Down app to find out where and when other local groups are meeting near you! Running is for everyone, and we all need each other's support now and again, so find an encouraging group to support your training with The Run Down!  
Thanks again for joining us for the 2023 San Diego Half Marathon & 5K! We look forward to seeing you cross another race finish line again real soon!