As hosts of America's Finest City Half Marathon, we love celebrating the accomplishments of our racers. We're thrilled to share an inspiring story of a running group changing lives.
Say hello to the incredible Up and Running Again crew!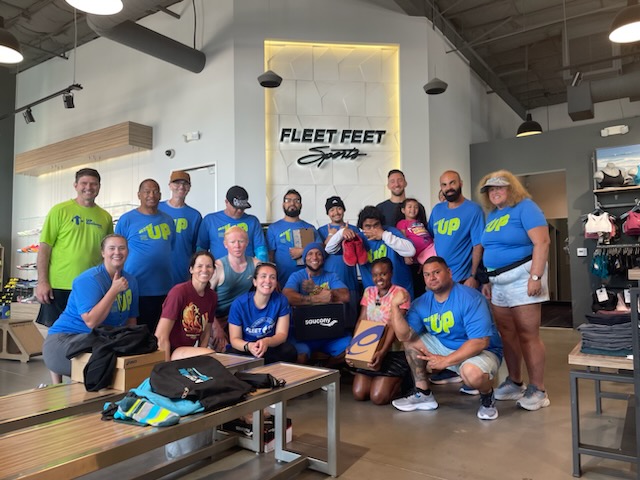 Up and Running Again 

Started in 2009, Up and Running Again (URA) partners with local mission organizations to help shelter residents train for half marathons. In 2015, The San Diego Rescue Mission started the local Up and Running Again team. Students from Mission Academy, the Mission's residential program, can join the team and train for a race twice a year. The residential program helps those struggling with homelessness, employment, and/or addiction get the support, resources, and training they need! Up and Running Again is just one of the many opportunities The San Diego Rescue Mission has for its students.
Since its inception, Up and Running Again has helped over 1,000 runners train for and run half marathons all over the West Coast. Many of whom become lifelong runners. Running does for this team what it does for all of us; it helps us to expand beyond what we thought we were capable of. Crossing the finish line of a race you've trained hard for tremendously impacts your self-confidence and determination. We are honored that the Up and Running Team will experience that feeling at AFC this year.
URA let our In Motion Events Team join them on a training day to meet everyone. We got to cheer on their runners, hear about their New Shoe Day, and shoot a reel (be on the lookout after the race!)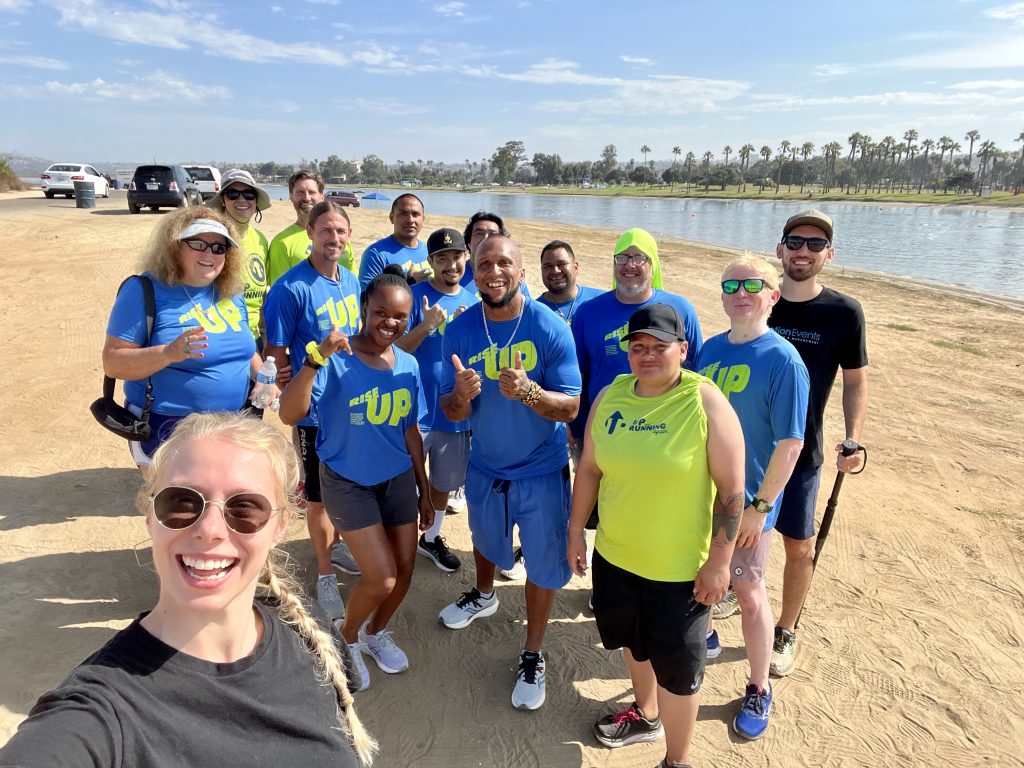 Up and Running Again New Shoe Day
On a recent Saturday training day, Fleet Feet San Diego store owner Kevin and his helpful staff ensured every team member got fitted for a brand new pair of running shoes. They evaluated each runner's feet and specific needs and found the best pair for each runner. To the URA team, they're more than just footwear; they're symbols of empowerment, confidence, and the unwavering belief that every step counts.
Let's hear it from the team members themselves:
"I am no longer having shin splits and knee issues because I have the proper quality equipment."

"I have never had a brand new pair of expensive shoes."

"I feel like a superhero; you can call me the mission academy Flash!"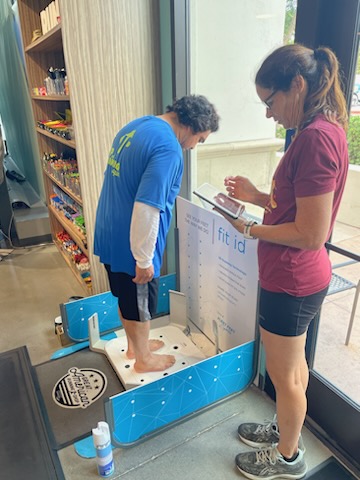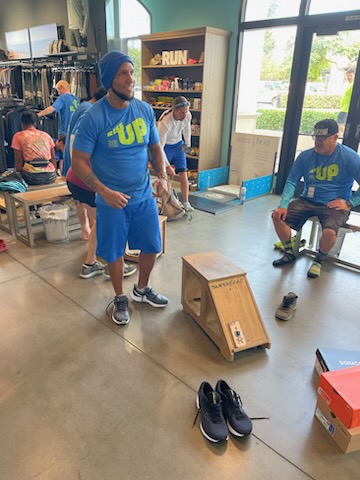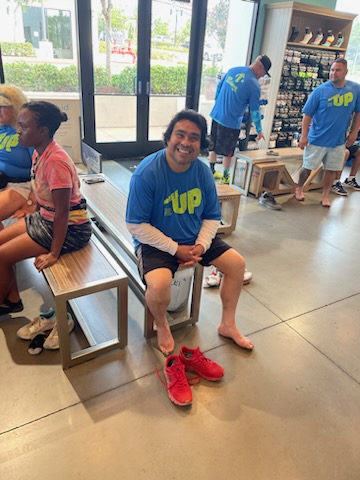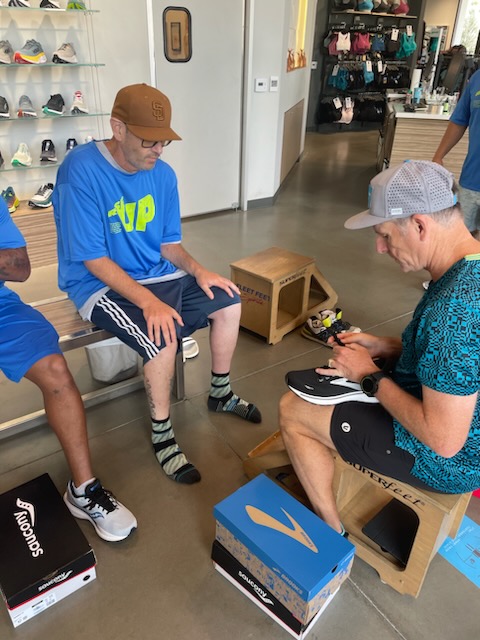 As we eagerly await the America's Finest City Half Marathon, we invite you all to join in the celebration. When you see an Up and Running Again T-shirt, be sure to cheer extra loud!! Your support, high-fives, and enthusiasm can make all the difference. Every bit of encouragement fuels their determination to cross that finish line.
If you'd like to support the Up and Running Again team, head over to their website here. Just a couple of bucks can make a big difference and help this team get even more members up and running again!
It's not just about running—it's about building confidence, fostering community, and showing that we're all in this race of life together