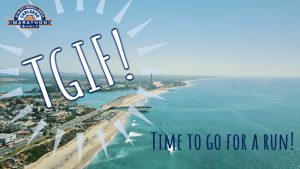 As temperatures start to feel more seasonal and arctic blasts break records across the country, we thought you could use a little Cali sunshine and ocean views to daydream about.  Can you feel the warmth?!
If you're doing the 2020 Tri-City Medical Center Carlsbad Marathon or Half, you likely have a decent training run in store this weekend as we reach the 2-month mark for race day. So while we're all stoked on Friday feels, we also know there's a kick butt workout around the corner.
But come Monday morning, you'll be feeling lean and mean, knowing that you pushed your limits, proved (once again) that you're a badass and checked off your weekend training #goals.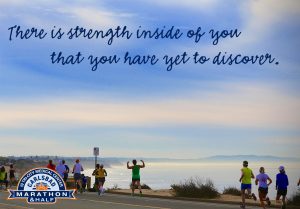 Need a training schedule to follow? Our expert In Motion Fit coaches have put together a couple options depending on your experience. Check 'em out here!
Want to join us in 2020??  Our Fallback special ends Sunday, November 17 at 11:59 p.m.  Grab the discount while you can!