As you cross the finish line at the Carlsbad Marathon, Half-Marathon, Surf Sun Run 5K, and Double Down Challenge, let the celebrations begin in our epic Finish Line Festival! After you receive your hard-earned finisher's medal, In Motion Events and our sponsors will be waiting to celebrate your achievement! 
1. Enjoy your Finisher Food Bag 
After you cross the finish line and while in the finish line chute, every participant receives a finisher food bag filled with delicious goodies from our sponsors to help you refuel and celebrate! Snacks will include a delicious, organic banana from Jimbo's, a Dole Fruit Bowl, a bag of artisan crackers from Partner's Crackers, and more!  Enjoy these snacks with a bottle of Qure's Premium Alkaline Water and a carton of yummy chocolate milk from Hollandia Dairy!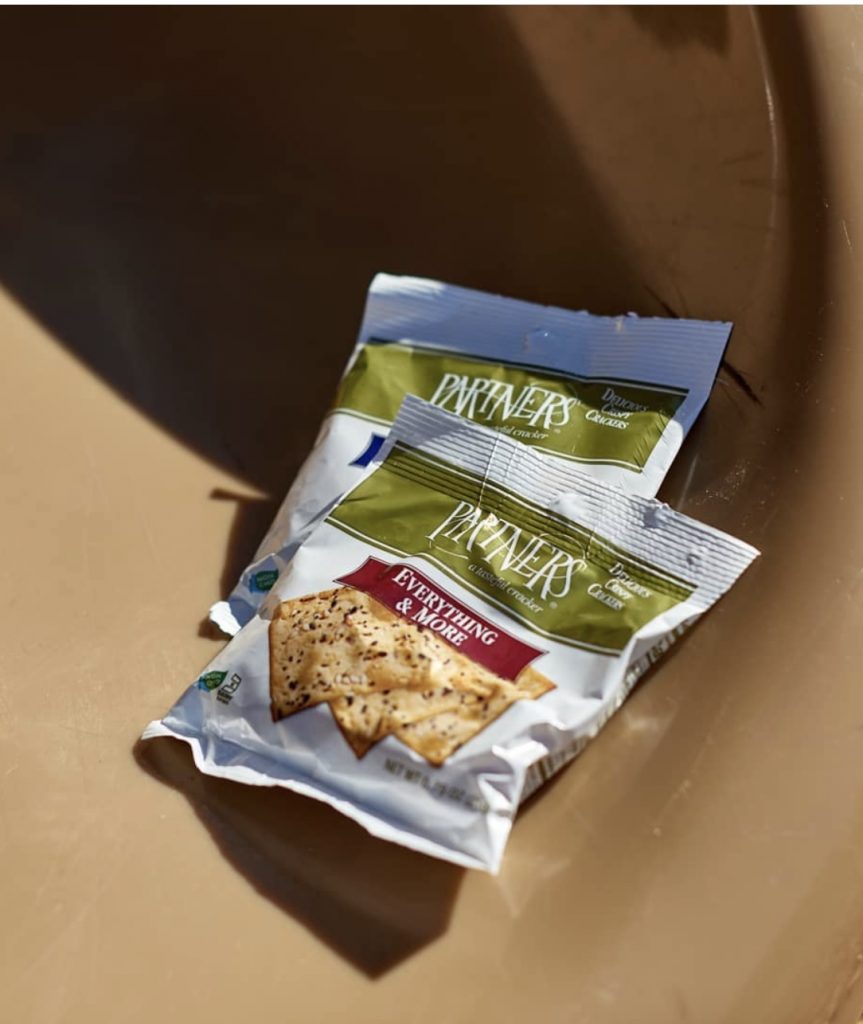 Photo Credit: Partner's Crackers
After exiting the finish line chute and entering the festival area, head over to the Ballast Point Beer Garden to enjoy some of San Diego's finest award-winning beers! Since 1996 Ballast Point has brought our community premium craft beers like the gold-medal winning Sculpin IPA!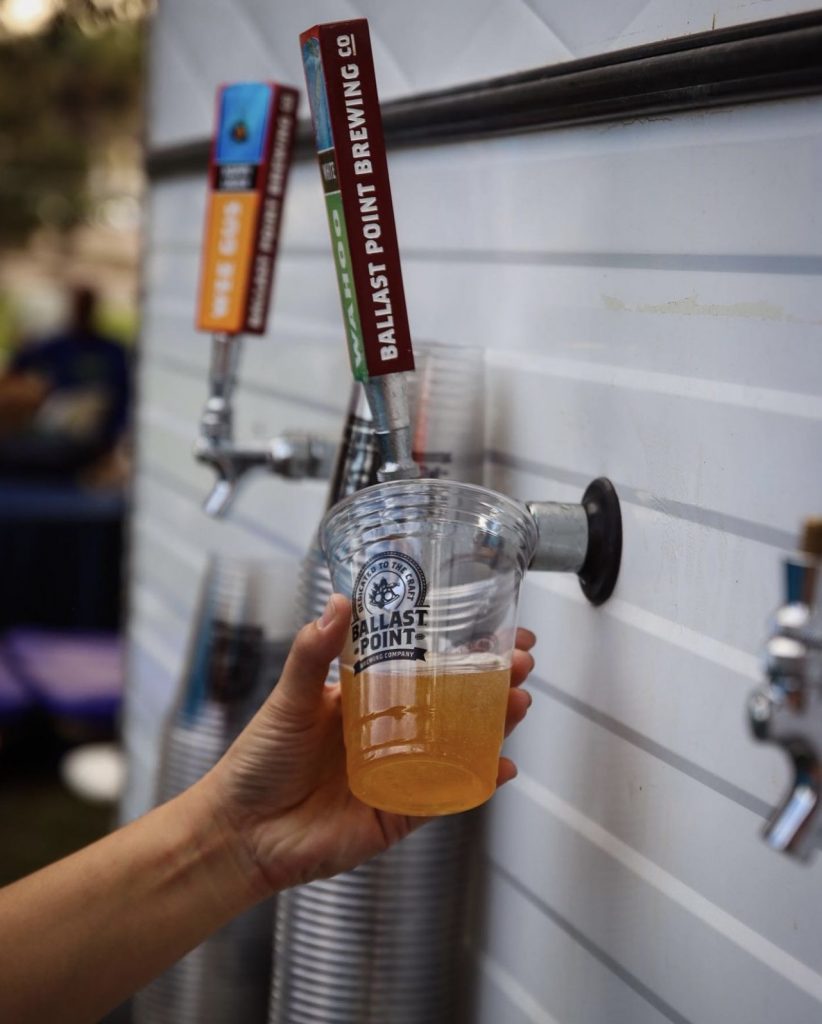 Photo Credit: Ballast Point Brewing
For those looking for a non-alcoholic beer alternative, we've got you covered! Visit Athletic Brewing Company's booth to enjoy their game-changing brews! As a craft brewery fully dedicated to non-alcoholic beers, Athletic's lineup consists of IPAs, Golden Ales, Stouts, and other flavorful styles that have garnered over 40+ awards, including medals at the most recent 2021 World Beer Awards and Great American Beer Festival!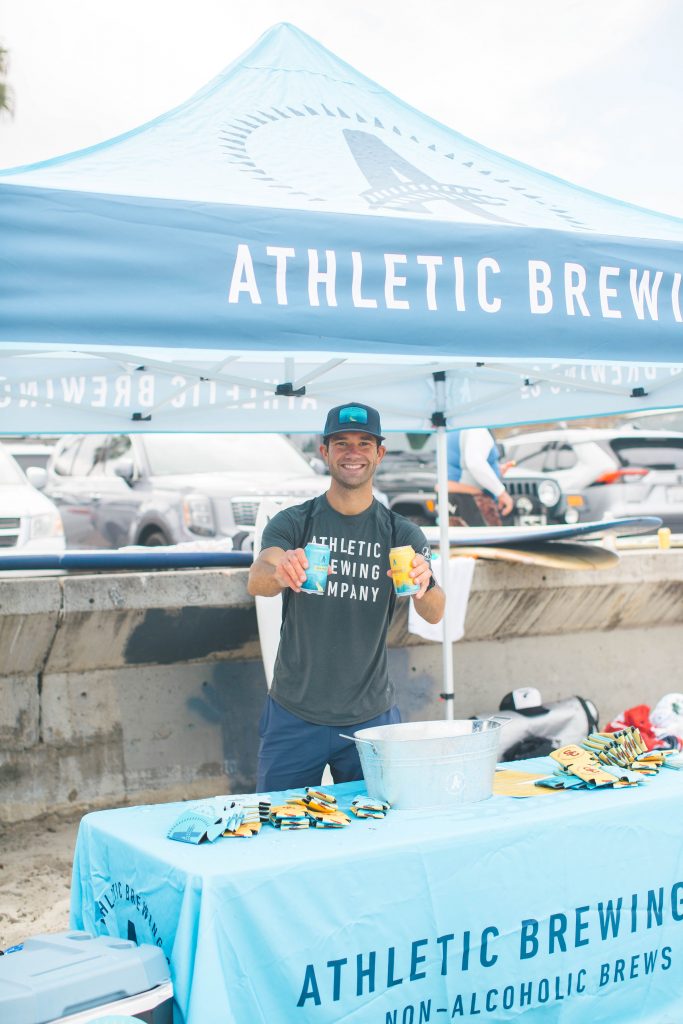 Photo Credit: Athletic Brewing Co.
4. Be enchanted by the sounds of our live band!
Nothing pairs with delicious craft beer quite like some soulful tunes! This year's mainstage lineup will include a talented team put together by our long-time friend and Los Angeles-based singer-songwriter, Martin Storrow. Enjoy their amazing music as you celebrate your race finish, and enjoy some well-deserved refueling snacks and beverages!
Photo Credit: Cruse Photography
5. Capture the Moment at In Motion Events' Step & Repeats! 
Don't forget to commemorate your achievement by grabbing a photo at our step and repeats! Smile, take some funny pictures, and most of all, show off your new bling! Share your photos with your family and friends so they can celebrate the day with you. You've earned it! To share them with us, use #carlsbadmarathon and #inmotionevents or tag In Motion Events. We love seeing and sharing your pictures!
From all of us at In Motion Events, we can't wait to celebrate your big achievement!