Planning to cheer for the 2019 runners? Here are some basics to plan your morning!
WHEN:  Sunday, April 28
RACE START TIME:  6:30 A.M.
START LINE:  Del Mar Fairgrounds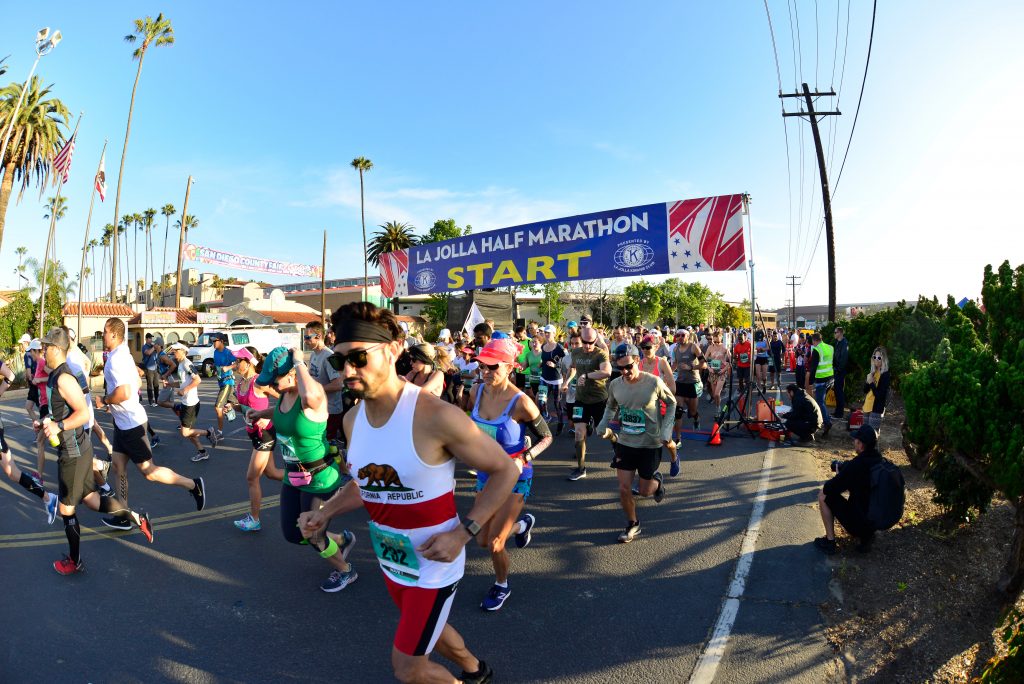 The half marathon starts at the Del Mar Fairgrounds, but is not recommended for spectator viewing as traffic is heavy and race parking is closed by 6:15. 
Here are a few favorite viewing spots along the half marathon parade route…
DOG BEACH – Mile 2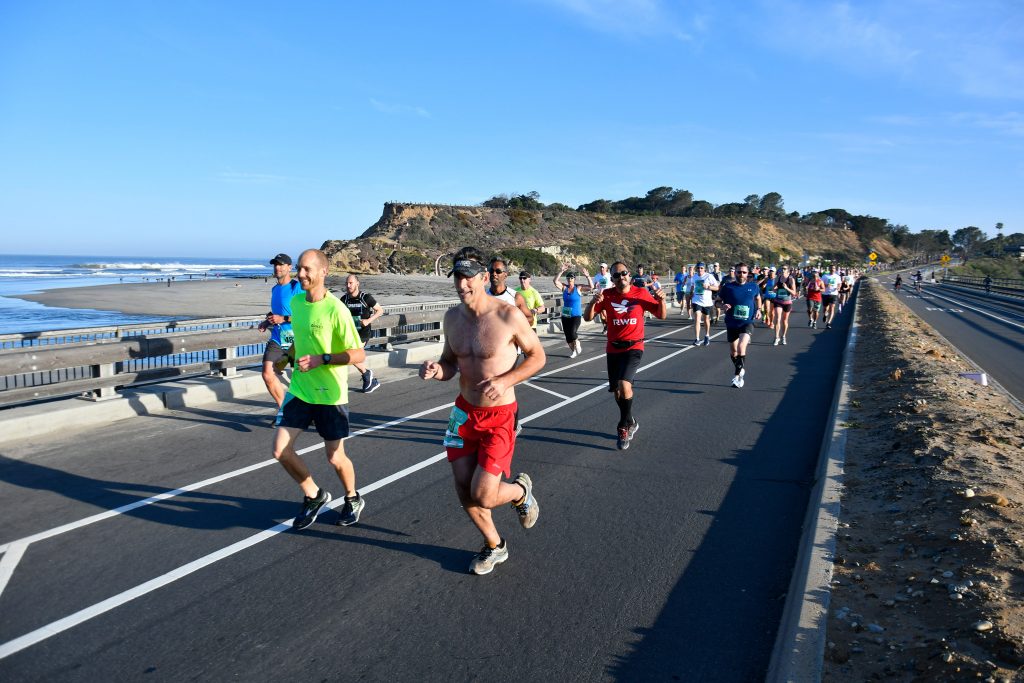 With great ocean views and prime viewing, dog beach along Coast Highway is a fun spot. Be sure to get there early, however, as it's only at mile 2 (which means runners come through as early at 6:45 a.m.)!
Directions:  Since southbound lanes on Coast Highway will be closed south of Villa De La Valle, there are 2 options:
Park as close to the intersection at Coast Highway and Villa De La Valle and walk south (5-10 minute walk)
OR
Exit on Del Mar Heights, head west to Camino Del Mar and drive north (make sure to veer left at the Jimmy Durante split).  There is street parking in the neighborhoods between 23rd-28th Streets.
TORREY PINES STATE BEACH – Mile 4.5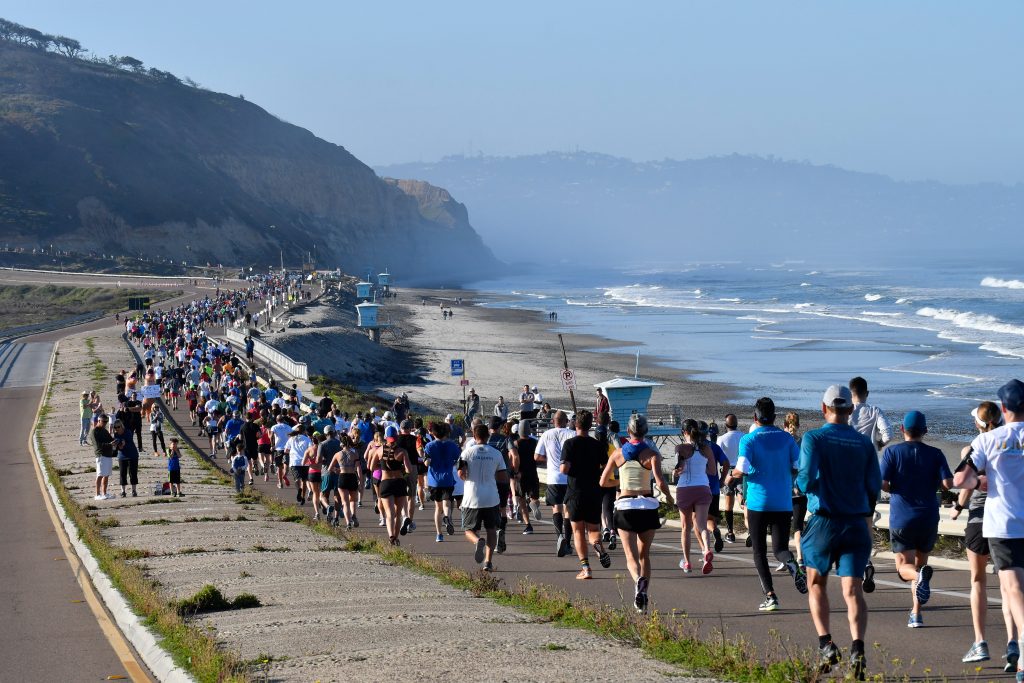 This spot offers more gorgeous ocean views plus much needed support for the runners before the head up the iconic Torrey Pines Hill!
Directions: Your easiest option is to park in the North Beach Lot.  The southbound lanes will be closed on N. Torrey Pines Rd, so exiting the 5 fwy southbound on Carmel Valley Road or 5 fwy northbound at Genesee is the way to go.
NORTH TORREY PINES ROAD – Miles 7-9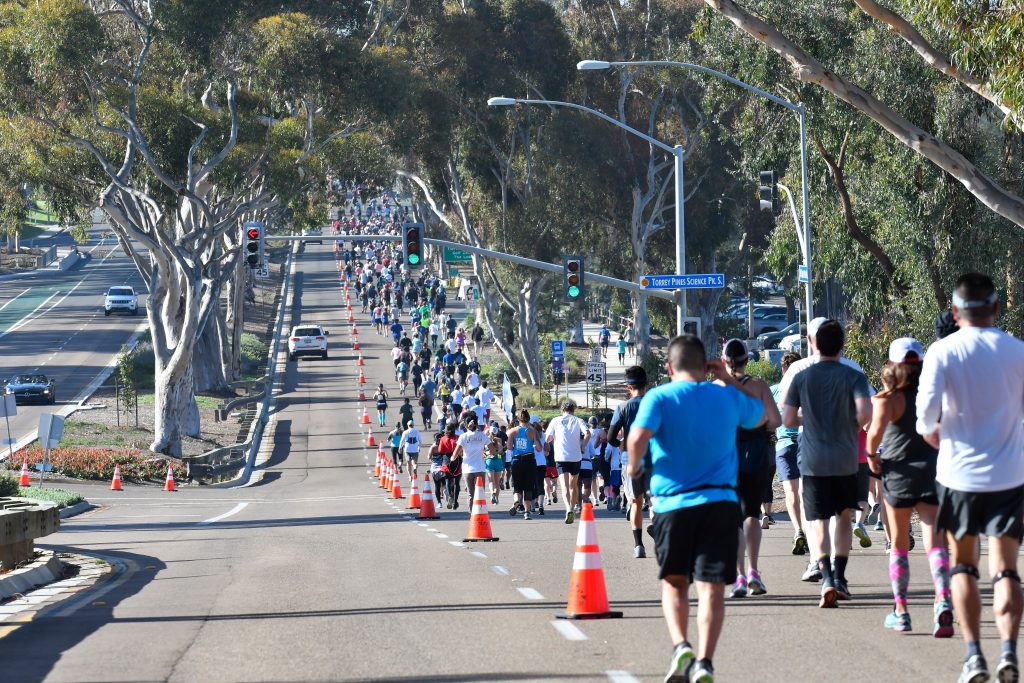 This stretch of the course is mostly business and UCSD campus views, but offers a variety of parking options. Plus this is the point in the race where runners could really use a pick-me-up!
Directions:  Exit Genesee from the 5 fwy and head west.  You can go north or south on N. Torrey Pines Rd. and you'll see the runners going southbound (see below).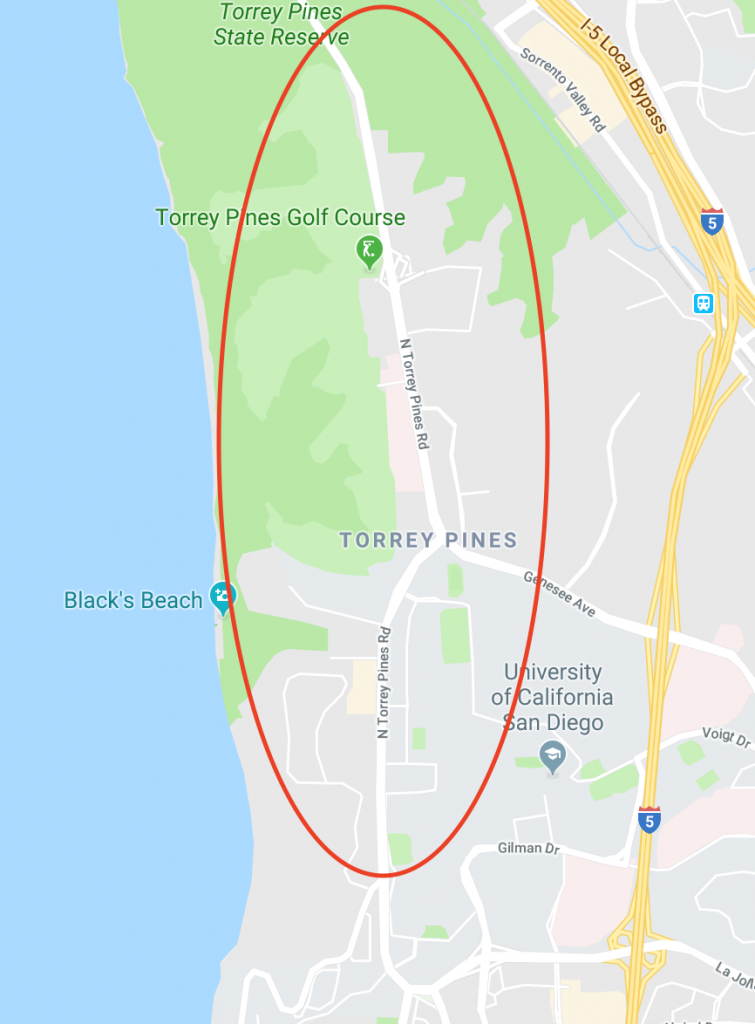 BOARDWALK – Mile 11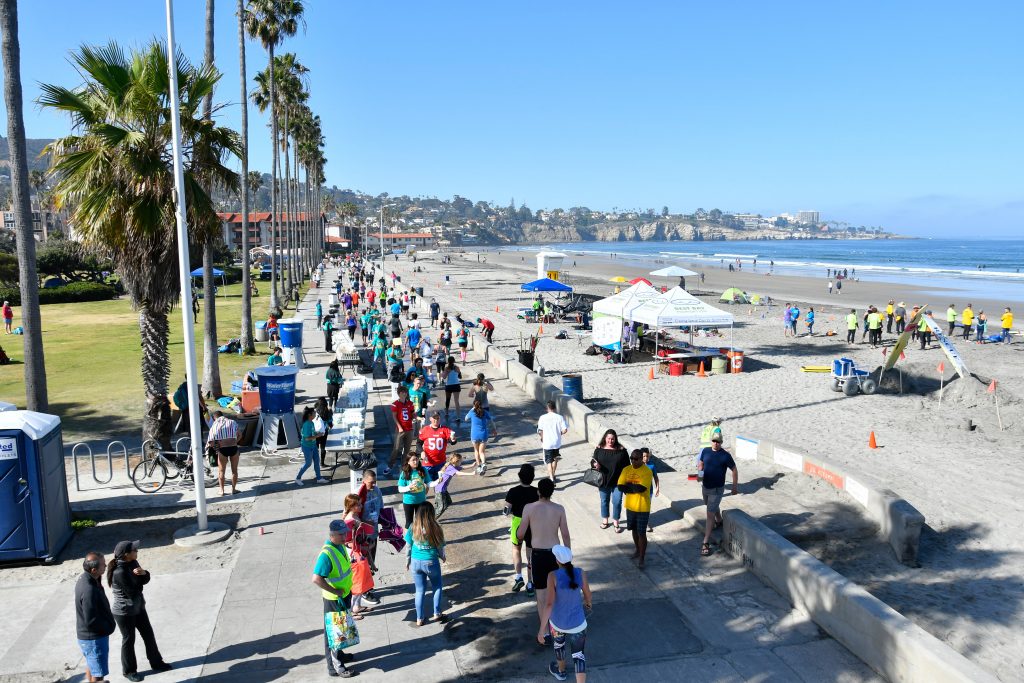 Both the half marathon and 5K travel south down the La Jolla Shores boardwalk.  Make your way to Kellogg Park or La Jolla Shores Park to find easy parking and get your cheering on!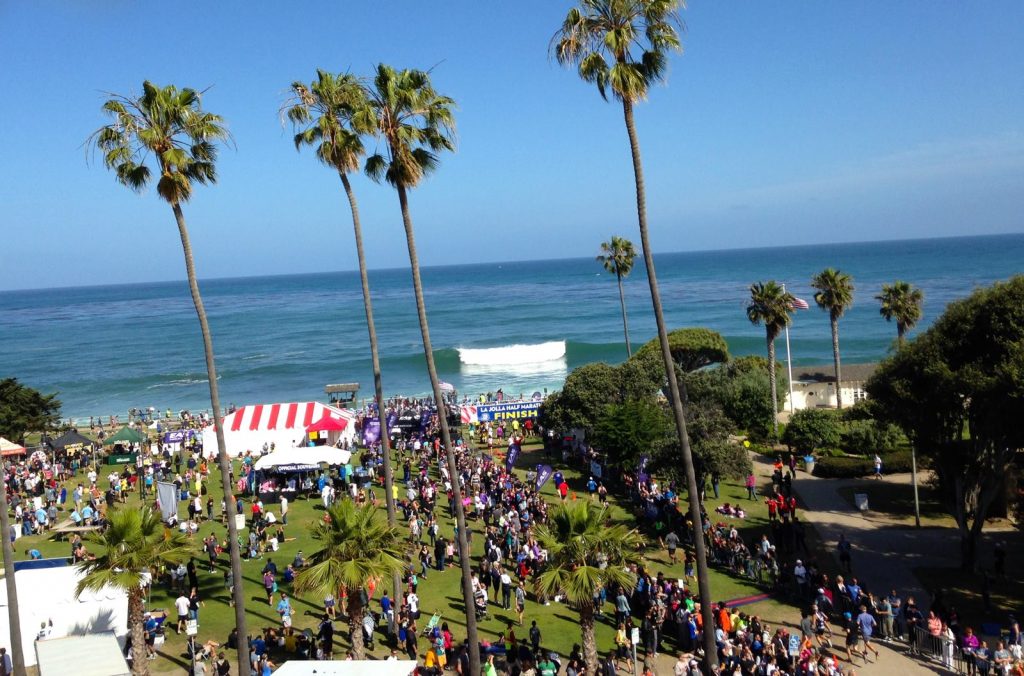 The finish line is as good as it gets! Reunite with your racer(s) in the grassy Ellen Browning Scripps Park with live music, an ocean breeze, an exciting atmosphere and happy, smiling runners everywhere you look!
You'll need to find parking in the La Jolla Cove/Village area or along the Coast Blvd. south of the park.
Still interested in running La Jolla?
Registration is still available in person at the race expo:
15575 Jimmy Durante Blvd
Del Mar, CA 92014
Friday, April 26 ………….. Noon to 6 p.m.
Saturday, April 27 ……… 10 a.m. to 5 p.m.
Expo Parking
Free parking is available in the dirt lot south of the Hilton San Diego/Del Mar across from the Del Mar Fairgrounds. Parking at the hotel is limited and available for $3 for self parking and $15 for valet.
PLEASE NOTE: the Del Mar Fairgrounds is hosting the Cirque Du Soleil show, Volta, which has shows at 4:30 p.m. both Friday and Saturday. Please plan for extra heavy traffic in and around the area on Friday and Saturday beginning at 3:30 p.m. 
 See you at the #LAJOLLAHALFMARATHON!