Tri-City Medical Center – Cardiac Screening
As a runner you know preparation is crucial for your success. In addition to your training regimen, testing your heart is a crucial component to ensure your body is ready for your big day.
.
To ensure your success in this event and beyond, Tri-City Medical Center is offering 50% off select heart screenings for runners.*
.
Limited appointments are available, take advantage of this great offer today!
.
*To be eligible, you must be a registered participant of the 2020 Carlsbad Marathon, half marathon, double down or 5K.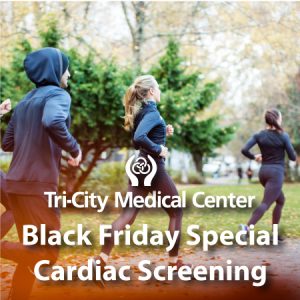 .