2017 Heroes
2017 Heroes of the Marathon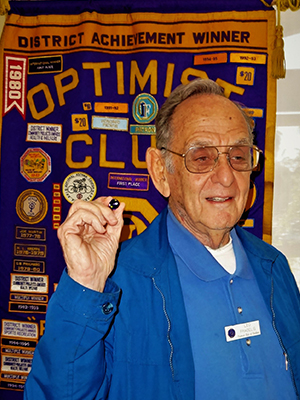 Leo Fradelis
Leo is 89 years young and will be volunteering at the Optimist Club water station along the full marathon course as he has for the past 18 years. Each year, he faithfully shows up in the wee, chilly hours of the morning to tirelessly and cheerfully hold out water for the passing runners. Volunteering his time for the event has been a major highlight of Leo's life and he loves giving back to his local community. Leo served in World War II and is very brave and strong. He is very special to all seven of his children and countless grandchildren. His daughter, Janine has been running marathons for years but this was her first time running the Carlsbad Marathon. She was inspired to sign up to run because Leo told her he's getting too old to keep working the water station so she better come before it's "too late." Leo is her hero and she's flying down to Carlsbad and running as a tribute to him. She looks forward to seeing his loving, enthusiastic, outstretched hand as she runs to him to get her very special drink of water.
---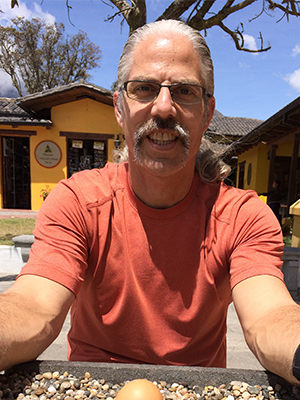 Gary Russel
Gary is legally blind and has overcome many challenges. He lost his vision after a football injury during his senior year of high school. He went on to graduate high school, college and even earned a master's degree in counseling. For 10 years, Gary used his master's degree in counseling to help people with disabilities find competitive employment. He and his wife now live with their children and work as missionaries in Tijuana.
Gary completed the 2017 Carlsbad Half Marathon.
---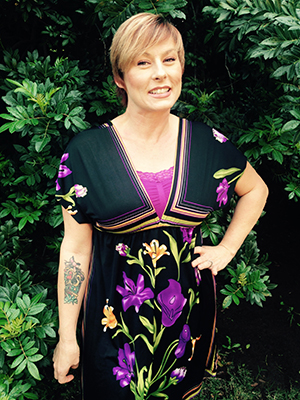 Crystal Goodwater
Crystal began battling major depression in 2008 and following a car accident in 2011was prescribed pain medication to treat debilitating back pain. She was told she was disabled and could no longer work as a nurse. In 2013, during rehab for pain and anxiety medication addiction, Crystal was diagnosed with bipolar disorder. Since completing her program in 2014 she's been on a path of healing and recovery. She decided she wanted to complete a half marathon so she applied for and was selected for the Tri-City Wellness Center Lucky 13 program. Each year the program chooses 13 applicants who are overcoming health obstacles and helps them achieve their fitness goals and complete the Carlsbad Half Marathon. Crystal has been a source of support and love to her Lucky 13 teammates. Those that know her think of her as how Maya Angelou describes a hero, "… any person really intent on making this a better place for all people." She's not only taken control of her own life, but she's also helping her own family eat better, exercise and be accountable for their health and happiness.
Crystal completed the 2017 Carlsbad Marathon.
---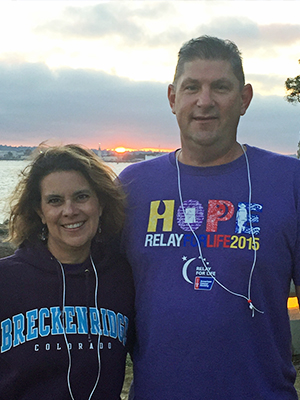 Keith Stuessi
In 2013 Keith was diagnosed with Stage IV Esophageal Cancer with 19 metastases to his abdomen, lungs and cervical spine. His oncologist gave him one year to live and told him to get his affairs in order. However, after six weeks of chemotherapy Keith went back for a repeat scan and was given incredible news – the scan was essentially normal. At that point Keith had lost so much weight and almost all his muscle mass. He had to spend 10 weeks in the hospital, but was eventually able to start rehab. With a lot of motivation and hard work he began walking with a walker and several months after leaving the hospital he could walk on his own. A total of eight months of chemotherapy took a major toll on Keith, but over the past two years he has slowly regained his strength. He applied for and was selected for the Tri-City Wellness Center Lucky 13 program. The program chooses 13 applicants each year who are overcoming health obstacles and helps them achieve their fitness goals and complete the Carlsbad Half Marathon. Keith has been the emotional leader for this year's Lucky 13 team. He is never ashamed to express his emotions and overflows with gratitude and grace. It takes a special person to not only fight for his life, but to also fight to help others achieve their goals. Keith's view of the world is that we are all in this together and we can only make the world a better place by lifting each other up.
Keith completed the 2017 Carlsbad Half Marathon.
---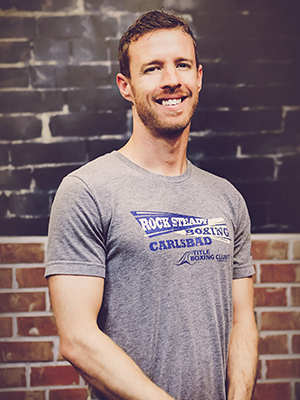 John Miller
John is a Rock Steady Boxing certified trainer and head coach of Rock Steady Boxing Carlsbad. Rock Steady Boxing is a unique exercise program developed in Indianapolis over the course of seven years and is based on training used by boxing pros and adapted for people with Parkinson's disease. The program involves non-contact, boxing enriched fitness classes attacking Parkinson's disease at its most vulnerable neurological points – addressing balance, instability, rigidity, tremors and so much more. There is strong evidence that this program has had a very positive impact in reducing the symptoms of Parkinson's disease. John will be running on behalf of his fighters, the Sharkies, and everyone fighting back against Parkinson's. He's running to create awareness and show others that there's something they can do. They can fight back. John has also been raising money for the boxing program and those who can't afford to train, as well as for the Parkinson's Association that recently had to close its doors and services.
John completed the 2017 Carlsbad Half Marathon and wore red boxing gloves for the entire race in honor of his fighters.