2018 Heroes
2018 Heroes of the Marathon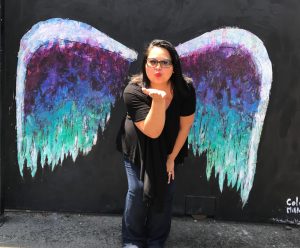 Cecilia Showman
In 2007, when she was 32, Cecilia's heart suddenly stopped working as a result of a malfunction in its electrical system, commonly known as cardiac arrest. Often mistaken for a heart attack, which is caused by the blockage of blood flow to the heart, cardiac arrest is often caused by an abnormal, or irregular, heart rhythm. Death from cardiac arrest is characteristically abrupt, occurring instantly or only shortly after symptoms appear. By the time her ambulance arrived at Tri-City Medical Center, Cecilia was in a coma. To increase her chances of waking up as well as reduce the chances of permanent brain damage, she was treated with therapeutic hypothermia, which is the deliberate lowering of the body's temperature. This treatment, a first for Tri-City Medical Center, saved her life. She had a defibrillator implanted to regulate her heartbeat, which allowed her to exercise and live life knowing she has help should another cardiac event occur. Just a few weeks into this year's Lucky 13 training, Cecelia suffered another cardiac episode that rendered her unconscious behind the wheel. This scary reminder of her heart condition and fear of another cardiac event could have caused her to quit her half marathon training. Instead, with guidance and support from her doctors and an unshakable positive attitude, she continued her training. Cecilia has made it her mission to give back to her community by getting involved and sharing her story and educating the public about the differences between a heart attack and cardiac arrest. She is described as an "ever-present ray of sunshine" by her fellow Lucky 13 teammates. They love her mantra "choose joy…no matter the circumstance" and see her exemplifying it every minute of every day.
---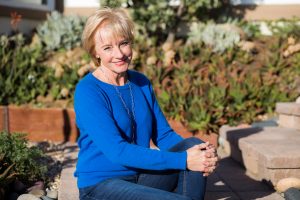 Chrisi Hard
Chrisi knows first-hand the impact substance abuse and mental illness has on people and families. A victim of sexual trauma her first year of college in 1980, Chrisi began using alcohol as a coping mechanism. Justice failed her and, despite attempting a fresh start by transferring schools, harassment followed her. Eventually, she left school after a car accident forced her to return home. While her body healed, the pain she felt left a hole inside her that she tried to fill with alcohol. Inspiration to make a change came with the birth of her daughters in 1992 and 1993. She made the brave choice to leave her daughters and give herself the opportunity to become the mom they needed and the person she is today. After completing a 21-day stay in rehab, along with therapy and new connections with people who shared her struggles, Chrisi became whole. Several years later, her eldest daughter began experiencing trouble in school. What was first dismissed by doctors as a side effect of Chrisi's ongoing divorce was determined to be bipolar disorder, a mental illness that can cause dramatic mood swings. At that time, Chrisi found navigating the mental health system daunting and, at times, isolating. In 2007, she began volunteering for International Bipolar Foundation as a way to help others on the same journey. For her work with the Foundation, she was selected as its 2010 Volunteer of the Year, and in 2011, she was named Volunteer of the Year by the North County Philanthropic Council. During this time, the family faced another crisis when Chrisi's youngest daughter was diagnosed with type 1 diabetes. Despite her many challenges, Chrisi's efforts have been extraordinary. She is passionate, fearless and always thinking outside the box. She works tirelessly in her community to educate the public and improve access to mental health care, information, and resources.
---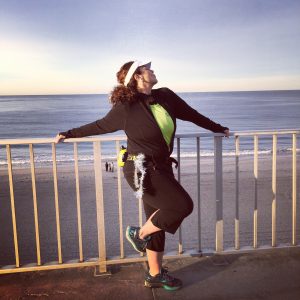 Jan Ray
Jan's weight struggle has plagued her all her life. Even after gastric bypass in 2000 and the loss of 180 pounds, maintaining that loss was impossible. At her highest, she weighed 350 pounds. Her weight caused her many challenges including a variety of orthopedic issues requiring surgery. At her final pre-op appointment with her orthopedic surgeon for her first of two full knee replacement surgeries, the doctor delivered what seemed at the time to be devastating news. They would not perform the surgery until she lost 30 pounds.  Jan knew at this moment that she needed to make significant lifestyle changes to not only improve her quality of life but to live. During the three months before her first knee surgery, Jan was driven! She got a referral to a dietician, a psychologist, a physical therapist and a pain management specialist. Her first knee surgery was approved in July 2013 after she lost 40-pounds.  She did everything she was told to do and was doing so well that at her 2-month post op visit the doctor said, "When do you want to do the other knee?" She had her second full knee replacement just three months later. It was around this time that Jan joined the Tri-City Wellness Center and learned of the Arthritis Foundation Aquatic class.  After one class, Jan fell instantly in love! The water made her feel light and free and for once felt unencumbered by her physical body because as she put it "we are all the same from the neck down in the pool."  It was in this class that she met and instantly bonded with a woman she would later credit with saving her life, her class instructor, C.J. Jan was doing great, and her health was improving when life challenges arose. Needing to distance herself from some toxic relationships, Jan was forced to move away from Carlsbad. During this stressful time, she returned to her old ways of using food as her drug of choice to feel better and over that year gained 40 pounds. When Jan had the opportunity to move back to Carlsbad in July 2016, she did! She also rejoined Tri-City Wellness Center where she reconnected again with her mentor, C.J. She eagerly returned to her aquatics classes and was soon back on the healthy path she'd temporarily strayed away from. Jan's experience with the Tri-City Wellness Center and especially the love and support she received from C.J. were so impactful that Jan would tell you today, it saved her life. Life's not been easy, but Jan does not complain! She's positive and a constant source of support to all her fellow Lucky 13 team members.
---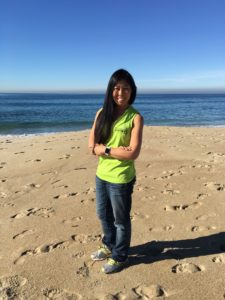 Tanya Watanabe
At 37, Tanya was diagnosed with breast cancer. Shocking news for her and her husband: as a young, healthy and active couple.  After the initial shock, and with the support of family, friends, co-workers, and her dedicated and caring healthcare professionals, Tanya set out to understand, treat, and recover from this setback. When the breast cancer came back a few years later, she met the challenge with the same positive and determined spirit. She became a strong advocate for early breast cancer detection, passing on her knowledge and experience with others and raising thousands of dollars through her 5-year involvement in the Susan G. Komen 3-Day Walk. She also served on the board of Pacific Cancer Fitness, volunteering her time to support their mission to help survivors navigate cancer treatment and life in remission. As if the cancer diagnosis were not enough, as an only child, Tanya worried about how her parents would take the news of her illness and what they would do without her. She promised herself she would do everything possible to fight her illness and become healthy enough to care for them should she need to. When her father became ill, Tanya was able to keep her promise and became his caregiver and health advocate. She took weeks off to visit and care for him as he struggled with kidney and liver failure. Sadly, Tanya's father passed away just a few months after Tanya was selected to be one of this year's Lucky 13. Becoming a member of the team helped her deal with the loss of her father and kept her motivated to stay healthy so she could continue to provide love and support to her mother. Tanya's journey has been a long and difficult one, filled with many setbacks and tragedies, but through it all, she's been an inspiration for many.
---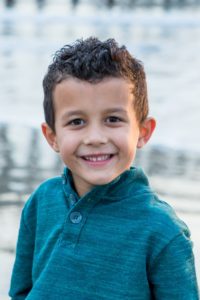 Elan Ramirez
In December of 2016, Lindsay and Edgar learned that their 4-year-old son, Elan, had vascular lesions in his brain called Cerebral Cavernous Malformations. These slow-moving, leaky, and abnormal blood vessels have the potential to cause back pain, seizures, neurological deficits, headaches, and even strokes. Currently, treatments are limited to medications for the general symptoms and, for some, surgical removal. Elan was fortunate and, after undergoing neurosurgery not long after his diagnosis, and again six months later, he has made a remarkable recovery. However, with so many unknowns and unanswerable questions, his parents live every day with the fear that their little boy may experience life-long neurological deficits. To cope, they took action and became involved with the Angioma Alliance, an organization by and for those affected, their loved ones, health professionals, and researchers of these abnormal blood vessels. In September 2017, the family chaired the inaugural Flo Jo Walk and 5K to raise funds and awareness for the Angioma Alliance mission. Their team had over 50 friends and family and, because of their leadership, the event raised more than $15,000. Elan was given an Honorary Olympic Gold Medal for his bravery, resiliency and for raising the most money.