Carlsbad Ambassadors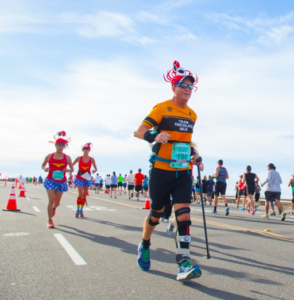 Dr. Bryon Solberg, M.D.
Your marathon may not be 26.2 miles.
Your marathon, like mine, may be learning to walk again.
In January 2018, Dr. Bryon Solberg completed his 100th marathon on foot at the Tri-City Medical Center Carlsbad Marathon, but his journey to 100 was far from ordinary. In 1999, Dr. Solberg, a life-long athlete and outdoorsman, received a spinal diagnosis that left him unable to walk. Bryon put in the day-in-and-day-out work required to reach his goal of someday returning to marathons. There were no shortcuts or excuses, just dedication to getting back up and pushing harder. After re-learning how to walk twice after surgeries, Bryon has continued to find support and inspiration through the Challenged Athletes Foundation.
Armed with three left leg braces, two right leg braces, and a cane, this year he completed 2,018 miles on foot in 2018, his fifth Boston Marathon, and ultra marathons of 54 miles and 100k (62 miles). Such ambition is no surprise for someone with such passion for what he does. "When I am understanding the simplicity of a marathon. I feel so alive. During those times, I am free from all that has happened and all that may come," says Bryon.
Bryon schedules his winter around training for the January Tri-City Medical Center Carlsbad Marathon. He has completed this, his beloved coastal marathon, 17 years in a row, and hopes that 2019 will be his 18th consecutive finish.
---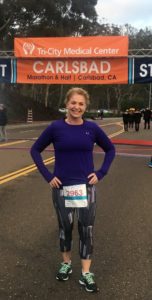 Laura Ecklund
I am thrilled to be an Ambassador for the 2019 Carlsbad Marathon! I am an avid runner and have a passion for travel, I love to spend my time seeking out new adventures while running both near and far. Although I have run 25 half marathons, my favorite race is Carlsbad every January, this will be my 9th time running it (I've done the full marathon once).
There is nothing better than a beautiful run on the coast and Carlsbad always delivers! Every year my husband and three kids surprise me somewhere along the course cheering me on. I am looking forward to another great experience in 2019.
---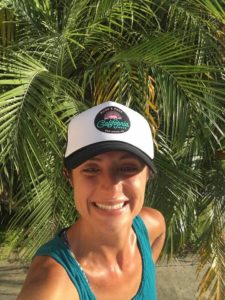 Tracy Creighton
Since a young age, I've always had a passion for running. Whether a trail or a beach run, exploring Mother Nature's beauty has always made me want to keep moving my feet outdoors. My first race was the Junior Carlsbad at age 11 and after that I was hooked. As a teen I was diagnosed with the auto-immune disease Ulcerative Colitis (UC). When I was 23 I became very sick while training for what was to be my first half marathon, AFC. Determined to still do the race, I started but barely finished it after being ill the entire 13.1 miles. After that my UC became so severe that it derailed me from most physical activity for the next 15 years.
Two years ago, I achieved remission and with my husband's encouragement began running again. I could barely run a mile, but it felt so good to be doing it again. I decided to challenge myself and attempt another half marathon and chose the 2018 Carlsbad Half Marathon. I was determined to cross the finish line to show my husband and 2 young children that I was strong enough to accomplish a life goal. I not only completed the race, but I came in 30 minutes faster than the AFC, 16 years earlier. Now I run 5 to 6 times a week and try to do a race at least once a month. I still love it as much as I did as a kid and probably even more. I'm so excited to be selected as a Carlsbad Marathon ambassador and hope to inspire others who didn't think they could ever run a marathon, half marathon, or 5K and show them anything is possible.
---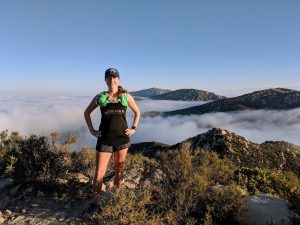 Heather Dagenais
My name is Heather Dagenais.  I'm a mental health and substance abuse social worker at a wraparound intensive ACT program.  I started seriously running in 2016 when I joined my current running group, Black Flag Running Club.  I ran my first (and second) half marathon that year and I was hooked. In 2017, I ran my first (and second) marathon as well as the Triple Crown for the first time.  
This year I ran my first ultramarathon, the Triple Crown and several other half marathons. Next year I'll finish my Triple Triple Crown, am running a marathon in the summer and hope to do another ultramarathon as well.
---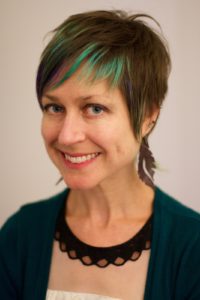 Emilie Reas
Emilie Reas has been a runner nearly all of her life, starting with high school track and cross-country. After completing her first marathon in 2006, she was immediately hooked and has since completed 12 marathons, including two Carlsbad marathons. Following a string of frustrating injuries, she began experimenting with barefoot running to help improve her mechanics and officially gave up her shoes in 2013. To help others enjoy the many benefits of running, she recently became an RRCA certified coach and coaches runners of all levels as a side hobby. When she is not on the roads training for her next marathon, she works as a neuroscientist at UC San Diego, where she studies brain aging and Alzheimer's disease. Through her research, she has learned that regular exercise, like running, is one of the best ways to keep the body and mind healthy into older age.
---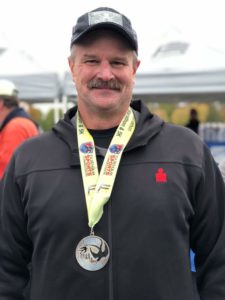 Keith Manning
Five years ago my wife started doing triathlons so I started swimming and riding bikes with her but my knees were bad from sports when younger so running was out. After she started running longer runs I would walk then I tried jogging short distances and found that my knees were ok so I went further and started participating in triathlons also. I also had friends doing some 5k's and 10k's then they convinced me to try a half marathon. I was hooked, I started finding races and organizing destination races for our group to participate in. I am now the race director of our run club of around 115 members and have directed 8 of the members to do their first ultramarathon after only finishing a half marathon before. My favorite race distances are half marathons and ultramarathons and I still do some triathlons with my wife.
I'm a 55-year old male from outside Raleigh, NC
---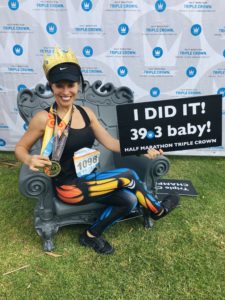 Marilee Metzger
My name is Marilee Metzger. I am a 46 year old Director of Customer Service for a manufacturing company, a wife, a fur-mom, and a half marathon runner. It might be interesting to know, that I only started running in marathons 3 years ago! I've run off-and-on since I was a teenager, but never made such a commitment until much much later in life. My brother is a dedicated runner, and inspired me to finally give it a try. And guess what, it was fine… Actually, it's been more than fine! I've run 16 half marathons (with a few 10k's mixed in) over the past 3 years, and no matter how difficult it might seem, nothing compares to the sense of accomplishment you feel in yourself, for facing such a challenge and seeing it through. I often tell people it makes me feel alive… So here's to us…running, smiling and sweating our way through Carlsbad again in January 2019. Can't wait to see you all there!
---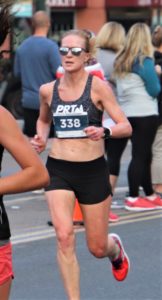 Amy Halseth
Amy Halseth is a La Jolla-based competitive Master's runner, who has run lifetime PRs well into her 40s, including her half-marathon PR of 1:20:50 at the Carlsbad Half Marathon in 2016. Amy grew up in Oceanside and ran in high school, so did a lot of her early running along the coast in Carlsbad. While running is Amy's main hobby, she also enjoys reading, traveling, and scuba diving. Amy trains and races with the San Diego-based Prado Racing Team, and you can follow along with her training on her Instagram page (@amyhalseth)